About the Virtual Youth Volunteer Committee
Together this dynamic committee is made up of high school, post-secondary and graduate students all doing their part to meaningful help and show their support to Holland Bloorview.
---
Meet the members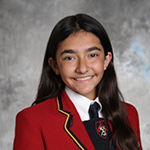 Amaris Tenner is currently a grade 9 student at St. Clements. She has a passion for design and creating objects that can benefit others and the environment. She hopes to help out in her community and make a positive impact on the world with her time volunteering at Holland Bloorview.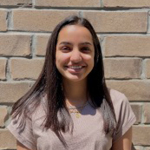 Angelene Grewal is going into her second year as a Life Science student at McMaster. She contributes her time to helping third-grade students with math and volunteering at a variety of science and activity-based camps. She believes that small actions have the possibility to create a lasting positive impact on the lives of children with disabilities.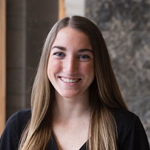 Emma Bertucci is a recent Business graduate from Western University with a specialization in Human Resources Management. She has joined the HB volunteer committee because she believes hospitals are the pillar of all communities and wants to contribute to raising funds and awareness so HB can continue to provide exceptional care to our patients. .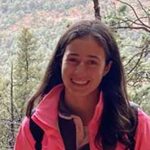 Emma Wagman is a current student at Havergal College. She decided to be a part of this committee because she wants to start making an impact and giving back to her community. She enjoys spending time with her friends and family, walking her dog, staying active, and cooking.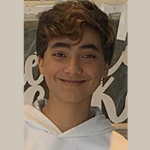 Ethan Kozak is a grade 8 student at Ej Sands public school. He joined the committee because he loves to help others and wants to pursue a healthcare career when he is older. In his free time he enjoys playing hockey and spending time with animals!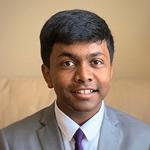 Hari Navaratnam is a grade nine student that attends Stephen Lewis Secondary School in Mississauga. He is a classroom helper that volunteers with PLASP, he also volunteers with TMFB, a food bank, and partook in volunteering for the CIBC Breast Cancer Run. In his downtime, he spends time watching Netflix, baking, and biking with his friends.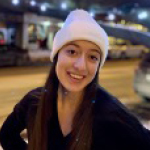 Kaitlyn Wagman is a current grade 11 student at Havergal College. She has a strong passion for sports and volunteering and working with kids! Kaitlyn enjoys reading in her free time, watching tv and walking her dog Cooper.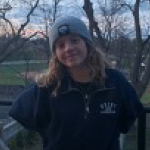 Keira Sainsbury is currently a grade 11 student at the Bishop Strachan School and is passionate about visual arts, volunteering, and building strong relationships with people in her community. In her spare time, Keira loves to cook, paint, and hang out with her sister, Sara.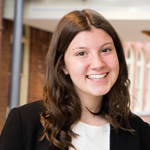 Megan Raber is a Queen's University commerce student pursuing her passion of positive social impact via the intersection of business administration and healthcare. This resonates with her four years of experience with the non-profit community. Outside of her community involvement, you can find Megan in the kitchen baking or taking advantage of nature's beauty in her hometown of Calgary, Alberta.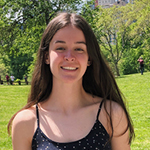 Meghan Langill is a junior at Toronto French School interested in pursuing Sciences in post-secondary. She is a competitive athlete who strives to push herself to the best of her abilities in everything she pursues. Meghan is passionate about helping others and has always been interested in volunteering at Holland Bloorview.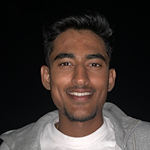 Mithil Kumar is working on a degree at McMaster University in the Biomedical Engineering & Health Sciences program. Previously, he has worked as an academic mentor, a crisis helpline worker, and a tennis instructor. In his spare time, Mithil enjoys spending time outdoors, reading, and playing basketball.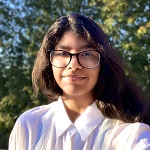 Nuha Zawahir is currently a grade nine student at Markham District High School. Outside of school, she enjoys reading, photography and going for runs on nearby trails! Nuha is interested in pursuing a career in healthcare and is deeply passionate about making positive changes in the community with Holland Bloorview.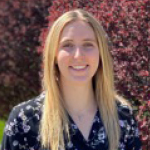 Sarah Joan Whitlock is studying Science and Management Studies at the University of Waterloo. With her passion for helping others, Sarah has volunteered with various exercise programs for seniors in need and aspires to work in the events & fundraising industry for non-profits. In her spare time, Sarah enjoys the outdoors and spending time with her family and friends.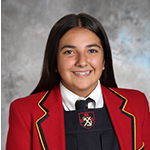 Shiloh Terner is a grade eight student at St Clement's School. She is very excited to be a part of Holland Bloorview's first ever virtual Committee! She loves spending time with younger children and believes that when someone decides to volunteer, our community only becomes stronger. In her free time, she loves to workout and get outside!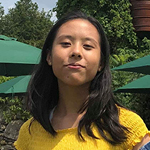 Sophia Sanchez is a grade 9 student that attends St. Aloysius Gonzaga Catholic Secondary School in Mississauga. She is a youth ministry leader at her church. In her spare time, she enjoys gardening with her family and swimming with her friends.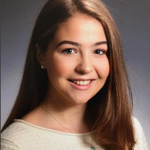 Taylor Ellis is entering her 3rd year at Western University's media information and technoculture program. She is passionate about social justice and working with others to create a better world. Spending time with family, friends, her dogs and reading are her favorite pastimes!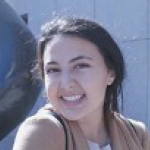 Theodora Ananiadis is a student at Western University studying Kinesiology. She is an avid and longtime volunteer in her home community, church, and school. With a passion for pediatrics, Theodora is excited to volunteer for Holland Bloorview. In her spare time, Theodora can be found sharing a coffee with family and friends and playing sports!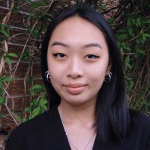 Tina Lam is studying Commerce at McMaster University and has volunteered with non-profits in the past. Tina is passionate about music and addressing social issues. She is eager to be a part of this organization to positively impact the community.

 
Delaney Brookes is studying life sciences at McGill University. She is pursuing a biological research career, with a wide range of interests. Delaney is passionate about wildlife conservation and serves her community in a variety of roles both in and beyond school.
Jeffrey Man is a passionate student at the Schulich School of Business who spends his free time developing entrepreneurial initiatives or collaborating on projects at Holland Bloorview.
Lachelle Junatas is currently entering her fourth year of Health Sciences at the University of Ottawa. She chose to be a part of the Holland Bloorview volunteer committee to work with other professionals who are also passionate about making a positive difference in the community. In her spare time, she loves travelling the world- next up on her bucket list is Siargao.
Rhea Katyal is a grade 9 student at Leaside High School. She has completed 5km walks for the Canadian Chiropractic College, City of Toronto and organized a hygiene drive for the Good Shepherd Homeless Shelter. She was also selected to be an Ontario Legislative Page. Rhea enjoys baking, reading, Netflix and swimming in her spare time.