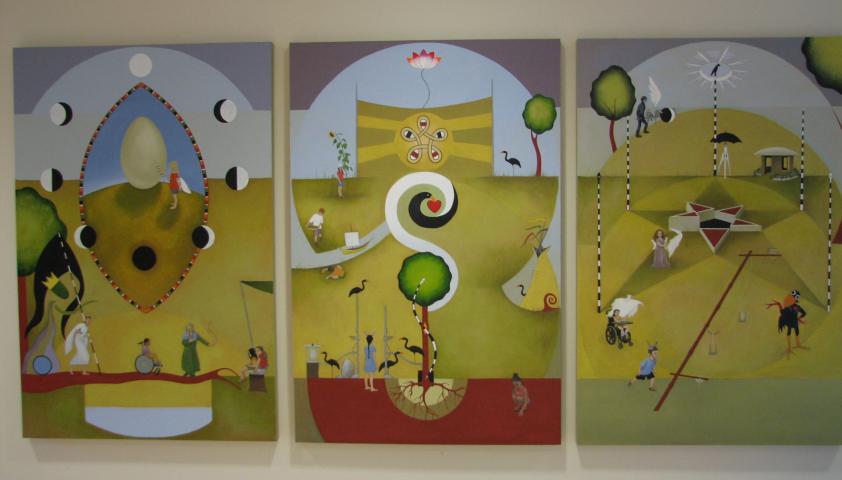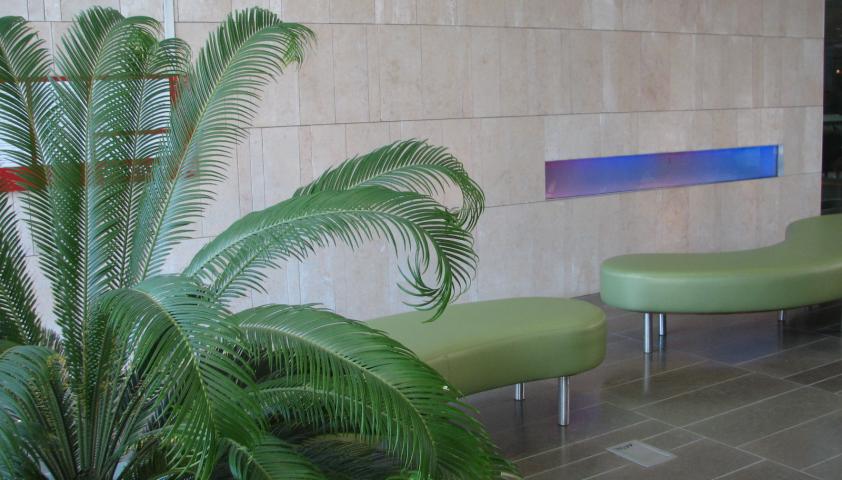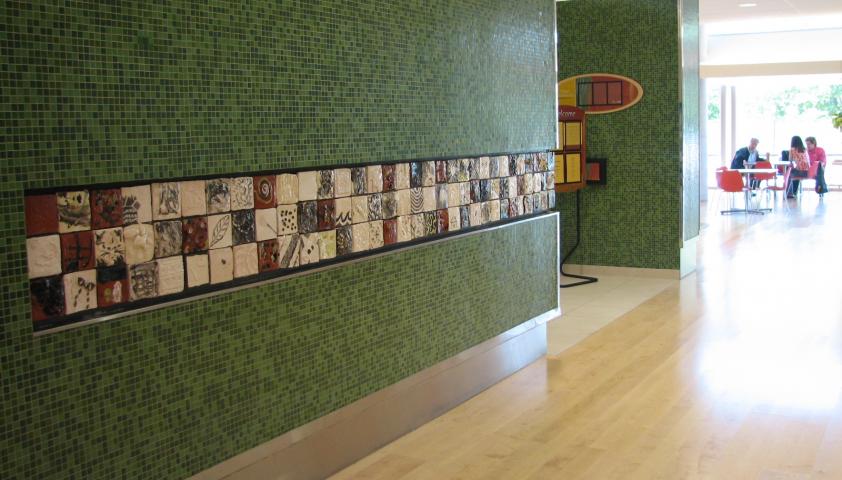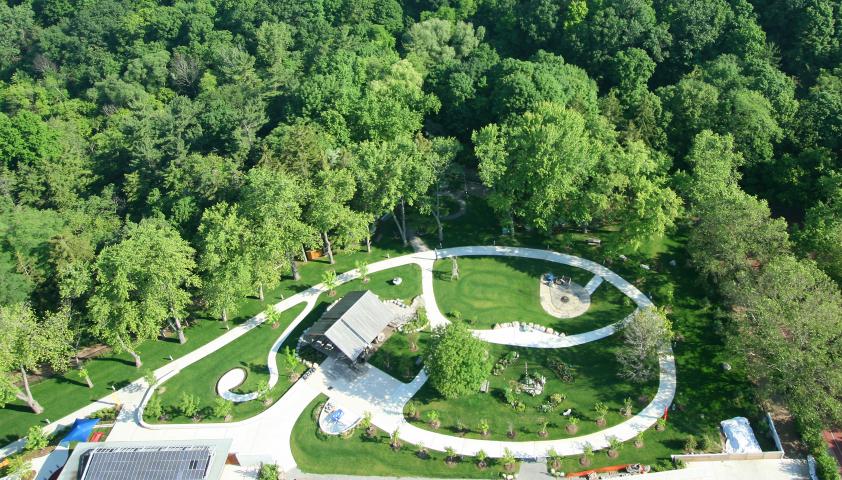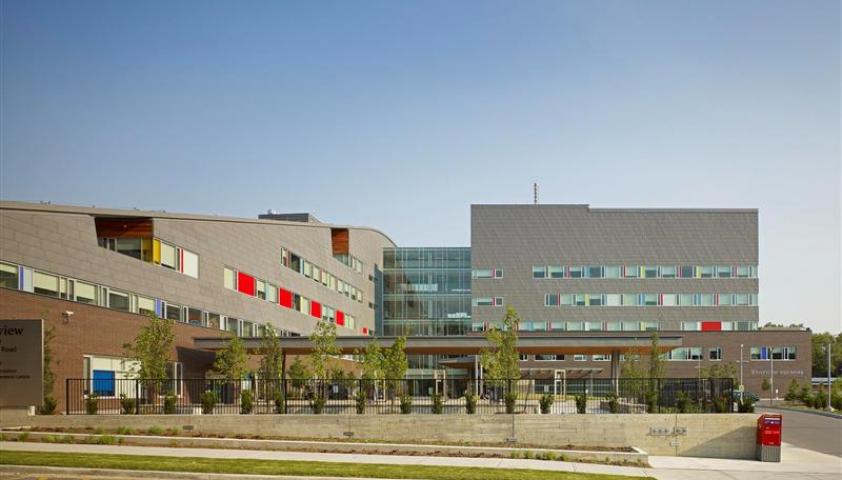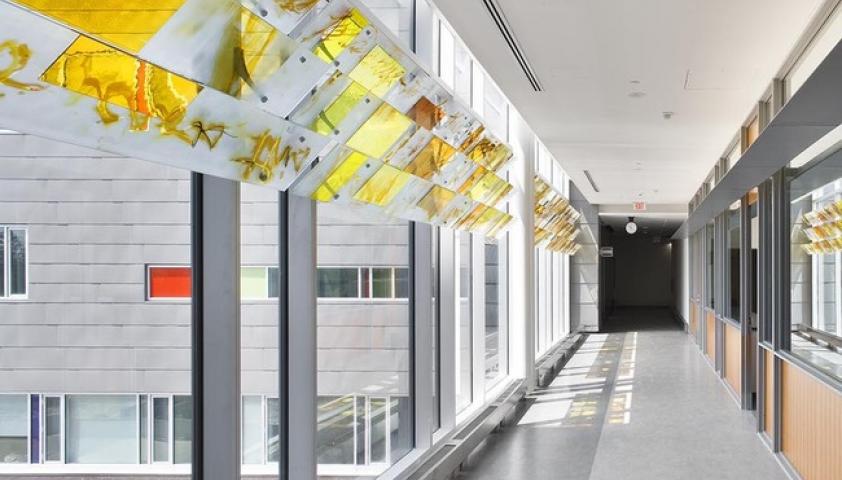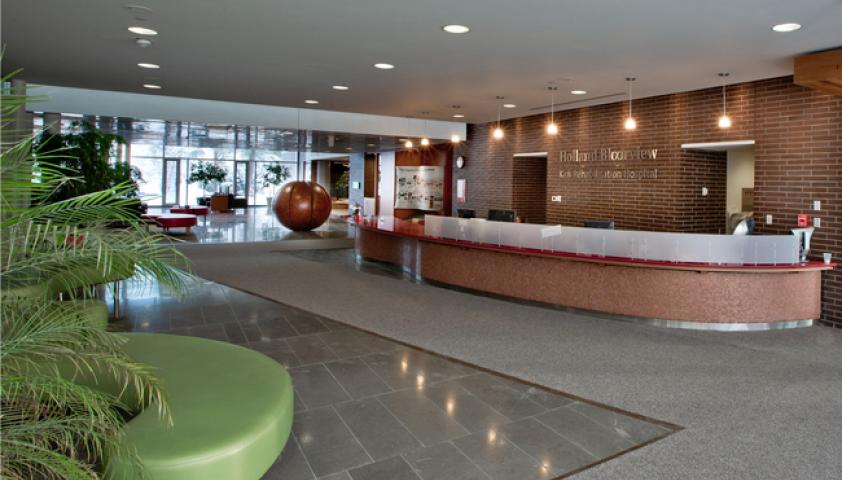 Holland Bloorview's state-of-the-art and fully accessible building has been recognized by the International Academy for Design and Health as "an inspirational building…which speaks to a child's right to participate in our society."
Our building, which opened in 2006, was designed to bring the outside in. Our building features floor-to-ceiling windows so that everyone who visits can look out onto the beautiful natural ravine and garden that surround the building. We used neutral colours and natural materials, like zinc and brick, on both the interior and exterior walls. We even have a living "green wall" in our cafeteria and a green roof that can be seen from the second floor waiting area.
Art pieces and installations
Another special thing about our building is the art. We have 33 pieces of art and interactive art installations that reflect themes of transformation, nature and the history of our organization, which is over 100 years old. The artworks express our spirit and promote an overall sense of well-being and delight. They also act as landmarks, helping people to find their way in the building.
From every angle, this facility shows our high level of respect for the clients we serve. It is a spectacular environment to enable kids with disabilities and special needs to achieve their personal best.
History of our organization
Our history stretches back to 1899. Read more about our evolution.
Building architecture