Pursuit Awards 
Holland Bloorview Kids Rehabilitation Hospital's Bloorview Research Institute recognizes outstanding PhD students and recent alumni each year for their exemplary contributions and achievements to the field of childhood disability research through the annual Pursuit Awards International competition.
Each year, some of the country and world's top young minds apply to the prestigious award competition, showcasing their research and its impact in pediatric disability.
We are thrilled to announce this year's recipients for the 2023 Pursuit Award competition:
1st place: Jennifer Ryan, physiotherapist, Holland Bloorview Kids Rehabilitation Hospital and postdoctoral fellow at the SickKids Research Institute, Toronto, Canada
 
2nd place: Caroline Elfassy, PhD candidate, McGill University, School of Physical and Occupational Therapy, Montreal, Canada
 
3rd place: Manjula Manikandan, postdoctoral researcher, Royal College of Surgeons in Ireland University of Medicine and Health Sciences, Dublin, Ireland
 
The recipients showcased their research during the annual virtual Ward Research Day and Pursuit Award Competition on Tuesday, July 18, 2023. 
In addition, the recipients received the following cash prizes:
The first-place recipient received $3,000.
The second-place recipient received $2,000.
The third-place recipient will received$1,000.
The annual Pursuit Awards are made possible through the generosity of The Ward Family Foundation, Holland Bloorview Foundation donors and the Bloorview Research Institute.
Jennifer Ryan - 1st Place Recipient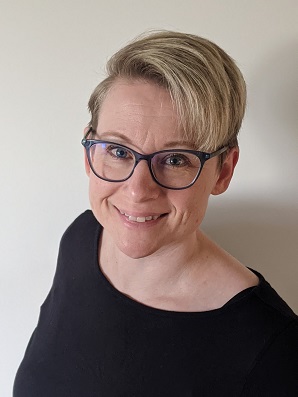 Evaluating the Feasibility of Transcranial Direct Current Stimulation as an Adjunct to Physiotherapy in Children and Youth with Acquired Brain Injury
Research Summary:
Children with moderate to severe acquired brain injury (ABI) generally experience rapid improvement in motor function early in rehabilitation followed by a plateau in recovery. While novel treatments adjuncts may be used in combination with traditional interventions to improve functional outcomes, their feasibility needs to be evaluated before their effectiveness can be determined. My PhD research evaluated the feasibility of transcranial direct current stimulation (tDCS) as an adjunct to inpatient physiotherapy in school-aged children and youth with ABI. This study was conducted at Holland Bloorview Kids Rehabilitation Hospital where all admissions to the inpatient ABI program were screened for eligibility. The study randomized participants to receive either sham or active tDCS immediately before their existing inpatient physiotherapy sessions for up to 16 sessions. While fewer admissions were eligible than expected and retention was a challenge due to ABI-related changes in medical stability, symptom ratings before and after each tDCS session suggest that participants tolerated tDCS. Additionally, the process of integrating tDCS within an existing inpatient program was successful. While eligibility and retention were barriers to study feasibility, our study processes (including differentiating between ABI symptoms and tDCS side effects) and can be applied in future tDCS research in pediatric ABI.
What it means to be the top 2023 Pursuit Award recipient:
I am thrilled that a panel of scientists, staff, and family leaders has recognized my efforts to imbed research for children with moderate to severe acquired brain injury within their clinical care. This award motivates me to continue to pursue research for children during the early stages of brain injury recovery when the brain has incredible potential for change. 
Biography:
Jennifer Ryan is passionate about optimizing motor outcomes and physical activity in children with neuromotor disabilities. She recently completed her PhD at the Rehabilitation Sciences Institute (University of Toronto) and Bloorview Research Institute where she paired her clinical experience as a physiotherapist treating children with acquired brain injury (ABI) with her interest in exploring novel treatments aimed at improving motor outcomes. Her PhD research "Evaluating the feasibility of transcranial direct current stimulation as an adjunct to physiotherapy for children and youth with ABI" was funded by the Holland Bloorview Foundation. Jennifer is the recipient of a Canadian Institute for Health Research Canada Graduate Scholarship Doctoral Award and a Canadian Child Health Clinician Scientist Program Career Enhancement Award. She is a now a post-doctoral research fellow at the SickKids Research Institute where she is exploring the link between changes in motor function and white matter microstructure in children treated for brain tumours who have completed a group aerobic exercise program. Jennifer also continues to work as a clinical physiotherapist on the Brain Injury Rehabilitation Team at Holland Bloorview Kids Rehabilitation Hospital.
Caroline Elfassy - 2nd Place Recipient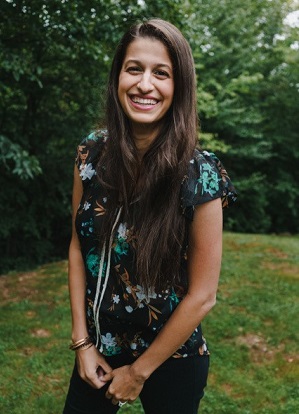 Stakeholder engagement in the development of a condition-specific measure for rare musculoskeletal conditions: A multisite study using Rasch analysis
Research Summary:
Rare diseases include well-known conditions like multiple sclerosis and cystic fibrosis, as well as lesser-known diseases such as arthrogryposis multiplex congenita (AMC). AMC is a term used to describe a group of rare conditions that affect 1 in 4300 people and are present from birth. It is characterized by contractures in two or more parts of the body, which may be caused by a combination of genetic, environmental, and developmental factors. The severity and distribution of the contractures can vary and may change over time due to physical growth and treatment.
In the case of AMC, a significant number of children (73%) experience contractures in their upper extremities, including the shoulders, elbows, wrists, and hands. Currently, clinicians who work with children and youth with AMC use general performance-based or patient-reported measures to assess overall functional performance. However, these measures are not specifically designed for children with AMC and may not be standardized or compatible for use in this population. As a result, it is challenging to compare changes in patients' abilities or track changes over time accurately.
To address this issue, the aim of this thesis was to develop a unique measurement tool for assessing upper extremity function in children and youth with AMC. By utilizing a statistical method called Rasch analysis, the items of the measurement tool are arranged according to difficulty, and patients' scores are placed on an ability continuum. This approach allows for the creation of evidence-based measures that are standardized and tailored specifically for individuals with AMC.
What does it mean to be a 2023 Pursuit Award recipient:
To be chosen as a recipient for the 2023 Pursuit Awards is not only a validation of hard work and dedication, but also a testament to the transformative power of perseverance and passion. It signifies the recognition of accomplishments and fuels my motivation to continue pushing boundaries and striving for excellence.
Biography:
Caroline is a pediatric occupational therapist (OT) who began working as a research assistant and clinician at Shriners Hospitals for Children – Canada in the spring of 2016. Her particular interest in hand therapy allowed her to work as the primary OT in a novel pediatric Arthrogryposis Multiplex Congenita (AMC) clinic. Working with children with AMC revealed the paucity of interventions and literature available for this population.
Caroline received her Bachelor of Science and a Master of Science Applied in Occupational Therapy in Occupational Therapy at McGill University. Caroline is currently in the process of finalizing her Doctoral studies in Rehabilitation Sciences at McGill University and she aims to defend her thesis in the fall of 2023. In addition to other scholarships, awards and travel awards, she was funded by a competitive provincial studentship from the "Fonds de recherche de Québec – Santé" (2020-2023) and a doctoral fellowship "Centre de Recherche Interdisciplinaire en Réadaptation" (2019-2020). One highlight of her training was being awarded the Richard and Edith Strauss Fellowship in her first semester as a PhD student (2017-2019).
Her clinical research has aimed at identifying the needs surrounding rehabilitation for children with arthrogryposis multiplex congenital (AMC) and their families as well as participating in a consensus-based approach to defining AMC. Using a Rasch analysis, her doctoral thesis aims at developing an upper extremity outcome measure for children with a rare musculoskeletal condition, arthrogryposis multiplex congenita. Caroline is passionate about increasing awareness on rare pediatric musculoskeletal conditions in order to implement the data available in the literature and improve interventions provided to children and youth with AMC.
Manjula Manikandan - 3rd Place Recipient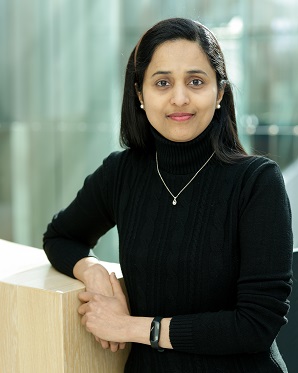 Examining health service use among adults with cerebral palsy: A mixed-methods approach
Research Summary:
My doctoral research examined health service use among adults with cerebral palsy (CP) using a mixed-methods research design. I conducted four different research projects about adults with CP: a systematic review of the literature on health services; a study describing health service use and unmet need for health services; a survey about physiotherapy; and interviews about the experience of health services. The review found that adults with CP used a wide-range of medical, rehabilitation and support services. Over a 12-month period the general practitioner (84%) was the most commonly used medical service. Our study of adults with CP in Ireland showed that physiotherapy was most commonly used by 57% of adults and unmet need was highest for physiotherapy (23%). Older adults were less likely to use and were more likely to have unmet need for all therapy services. In the survey, 90% of adults with CP reported a need for physiotherapy but only 35% received the physiotherapy service they needed. The qualitative study highlighted that adults experience insufficient care to meet their needs, lack of knowledgeable staff, and barriers to accessing services. This doctoral research highlighted a need for services for adults with CP across the lifespan.
What it means to be a 2023 Pursuit Award recipient:
I am truly humbled to have my work acknowledged by such a prestigious institution. This award strengthens my commitment to conducting research that makes a lasting difference to the lives of people with child-onset disability.
Biography:
Dr. Manjula Manikandan is a physiotherapist who recently completed her doctoral studies, and is currently a postdoctoral researcher in the Department of Public Health and Epidemiology in RCSI University of Medicine and Health Sciences in Dublin, Ireland. Her dissertation aimed to examine health service use among adults with cerebral palsy using a mixed-methods approach.
During this doctoral research she worked with adults with cerebral palsy to develop all stages of the research. Dr Manikandan has published three papers outlining the findings from her PhD as lead author. She also published an article with adults with cerebral palsy describing their experience of being involved in doctoral research. She continues to work on disseminating her doctoral research findings and remains passionate about providing equitable health services for people with cerebral palsy across their lifespan.
Her current postdoctoral research is focused on understanding the mental health of children and young people with cerebral palsy in Ireland.
---
Application Process for the 2024 Pursuit Award
 Check back in the Spring of 2024 for the application process to the 2024 Pursuit Award International Competition.