Image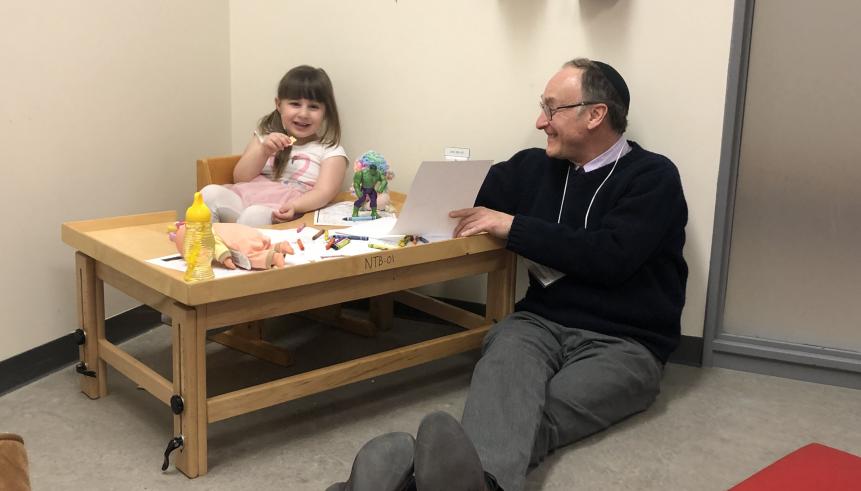 About the Bootcamp
Every year, ECHO Ontario Autism will host a hands-on, in-person, skills-based workshop or "Boot Camp" on diagnosing Autism Spectrum Disorder. The boot camp is geared to helping ECHO participants enhance and practice ASD diagnostic skills discussed in the weekly ECHO sessions.
For registration or questions about Boot Camp, please contact Salina Eldon at seldon@hollandbloorview.ca
Event Details & Attendance
Date & Time: February 29 and March 1, 2024
Location: Holland Bloorview Kids Rehabilitation Hospital
Address: 150 Kilgour Road, Toronto, Ontario M4G 1R8
Fee: There is no registration fee.
Attendance
ECHO Bootcamp is open to current ECHO Ontario Autism participants. There are a few spots for non-ECHO participants.If you are not an ECHO participant and would like to attend, please email:seldon@hollandbloorview.ca 
Reimbursement Guidelines
Accommodations: 
You must live over 60km from the event to be eligible for accommodation reimbursement.
You must stay at The Toronto Don Valley Hotel and Suites, 175 Wynford Dr, North York, ON M3C 1J3 in order to be reimbursed. Note: You must book your hotel room yourself. 
Call 1 877 474-6835 to book your room. Your room must be booked by February 15th, 2024. Please refer to the Holland Bloorview group when you are booking to receive the special group rate.
You will be reimbursed ONLY for the nights of February 28 and 29, 2024 (Additional nights will not be covered).  
No additional hotel charges will be covered.
Travel:
Travel must be economy class.
Mileage will be reimbursed at a rate of 0.50c/km. if you are travelling over 20km one way. You must provide a map printout (1 page) that has the address at the starting point and the destination, along with the total km between the two points.
Parking: at Holland Bloorview 
Parking passes will be provided. 
Meals:
Meals will be provided during the boot camp (continental breakfast and lunch).
Meals outside of the event (e.g. dinner) will not be reimbursed. 
Reimbursement Process:
Please keep any original receipts as you will need to submit these
Instructions for submission will be given at the Boot Camp
Please allow for 6-8 weeks from submission for reimbursement