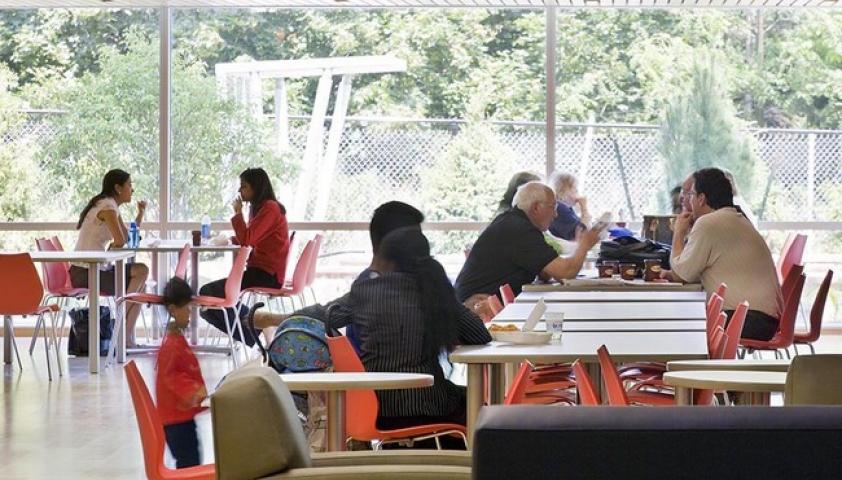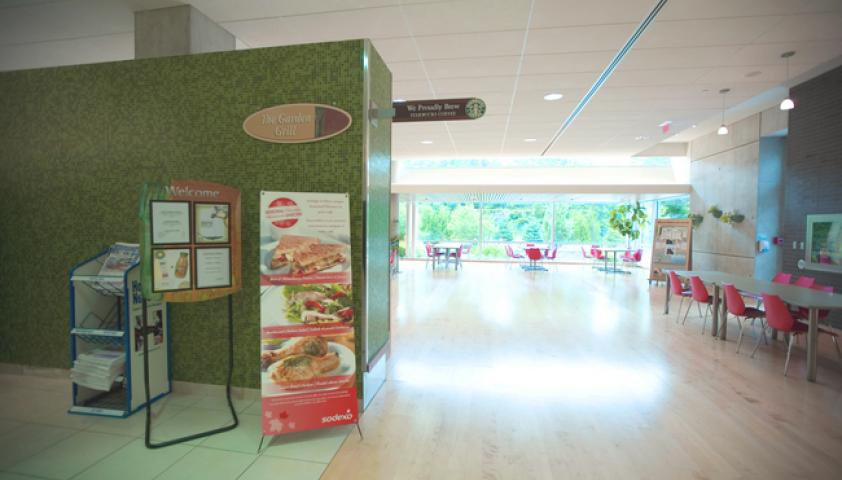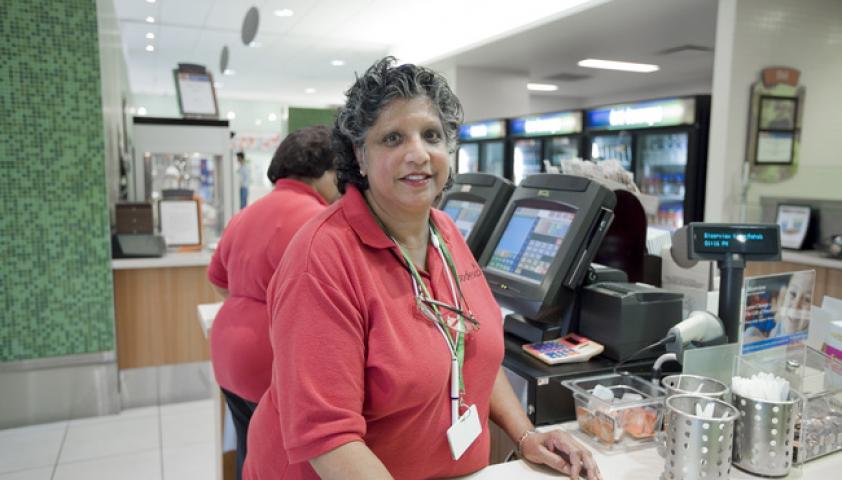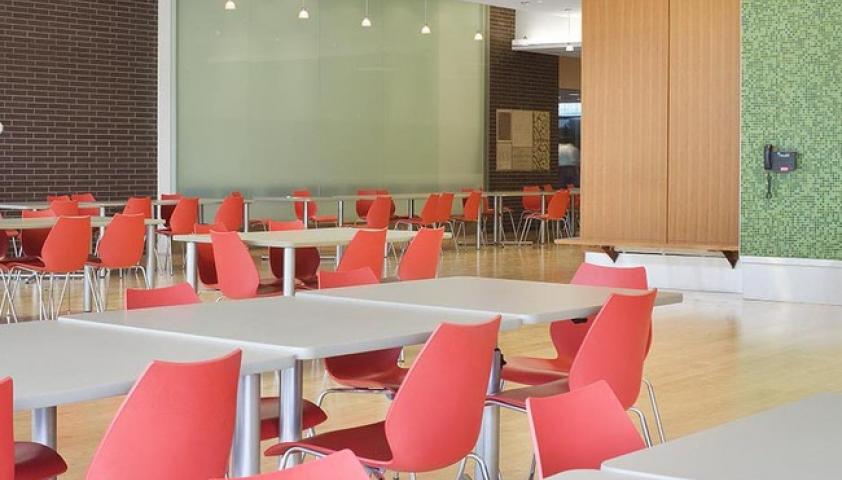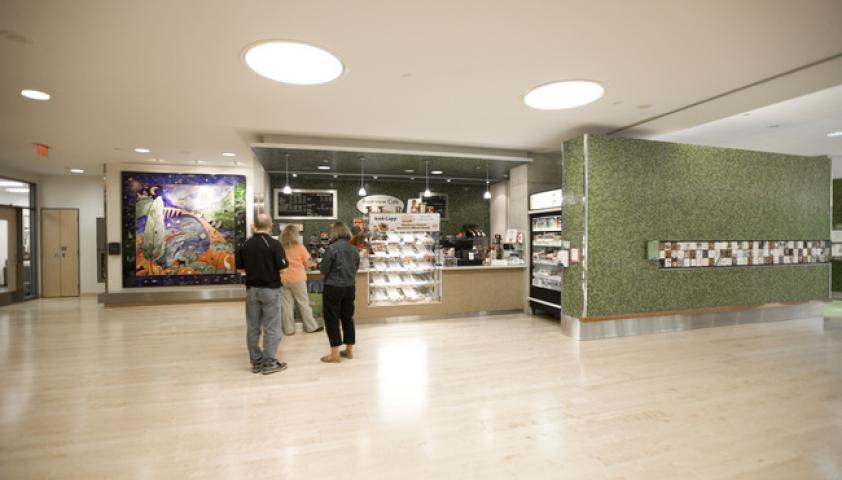 Garden Grill
Our Garden Grill cafeteria service includes hot entrees, pizza, soups, deli and panini sandwiches and daily made-to-order international cuisine at the action station, all prepared on-site. Our menu changes daily so drop by and see what's cooking today. Monday to Friday 11 a.m. – 2 p.m.
Tim Horton's
Our Tim Horton's Café sells freshly brewed coffee, hot beverages and an array of freshly prepared in-house sandwiches, snacks and bottled beverages. Monday to Friday 8 a.m. - 5 p.m. | Saturday 9 a.m. - 2 p.m. (Closed on Saturdays in summer and on long weekends)
Microwaves
Microwaves are available in the cafeteria so that clients and families can bring their own meals to reheat. Next to the bank of microwaves is a water dispenser with fresh cool water for you to use.
Vending Machines
Vending machines are located by the cafeteria on the first level and on the third level of the hospital. Here you will be able to purchase coffee, snacks, ice cream, and even frozen dinners.