Community Event
Print the page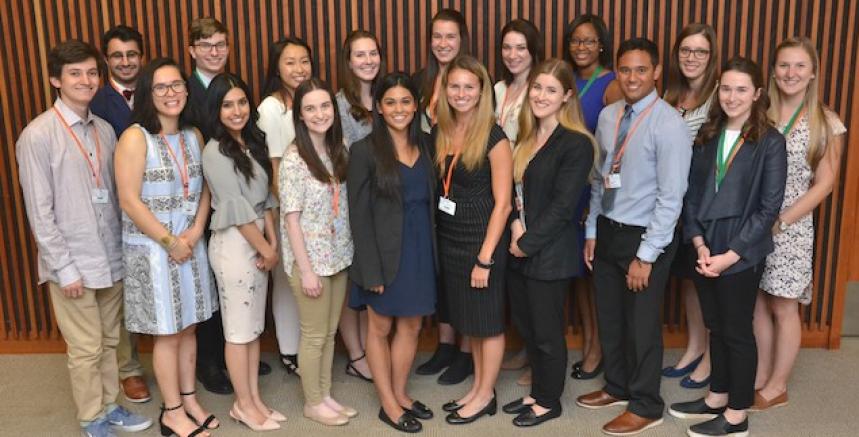 Holland Bloorview's Research Institute is excited to virtually host the 14th Annual Ward Summer Student Research Day on Tuesday, July 21, 2020. Please join us and learn how the next generation of researchers in childhood disability will set the pace for bold, novel strategies and exciting innovations that will help create the most meaningful and healthy futures for all children, youth and families.
To join, please click Zoom Webinar link below

https://hollandbloorview.zoom.us/j/96778389040
Password:0sCr9u0

Or join by phone: 647 558 0588 
Webinar ID: 967 7838 9040
International numbers available: https://hollandbloorview.zoom.us/u/adwhorRDHn
The annual Ward Student Research Program gives undergraduate students from across the globe the opportunity to experience a unique interdisciplinary mentorship experience. This year we have 11 of the best and brightest undergraduate students who were selected for this prestigious program from over 2,000 applications.
Agenda
Time
Agenda Item
9:00-9:15 am

Welcome & Opening Remarks

9:15-10:10 am

Oral Presentations with Q&A from Judging Panel

10:15-10:45 am

Virtual Poster Session & Live Chat with Poster Presenters 

*Instructions: At 10:15 am, leave the Zoom webinar. Click on our Research Day 2020 webpage to view all posters and select corresponding Zoom meeting links to chat live with as many presenters as you wish!

10:45-11:00 am

Awards Ceremony & Closing Remarks

*Instructions: Before 10:45 am, leave presenter chats and rejoin event by clicking Zoom webinar link below: 
We look forward to celebrating excellence in research on this day with our young and brilliant Ward Summer Research Students. We hope you will join us!
To preview this year's posters created in an accessible format, click on the Research Day 2020 webpage beginning Friday July 17, 2020, at 1 pm.  For more information or to learn about past award winners, please visit the Ward Family Summer Student Research Program.