Family Event
Print the page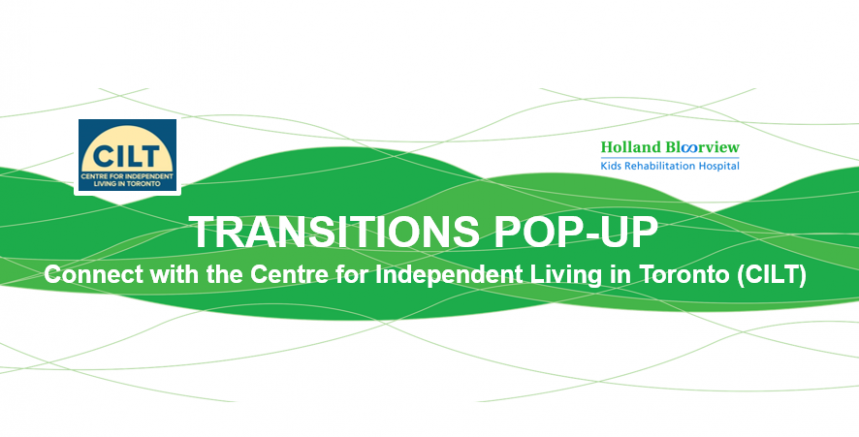 Log on and check out the Transitions Pop-Up!
In partnership with The Centre for Independent Living in Toronto (CILT)
Who?
Youth with physical disabilities and families looking to learn more about attendant services (adult service that provides physical support with personal care and daily acitivies)
What?
A Transitions Pop-Up event. Learn about CILT and about attendant services. Hear from staff, clients, and families. Meet other youth and families!
Where?
Virtually- using zoom.
When?
Tuesday, November 17, 2020 | 7:00pm-8:30pm
Why?
Your transition to adulthood matters! We can help you to identify services that support your participation in personal care, daily activites and grow your independence
---
Contact & Registration
Kelsey Bell, CTRS, 416-425-6220 ext. 3284