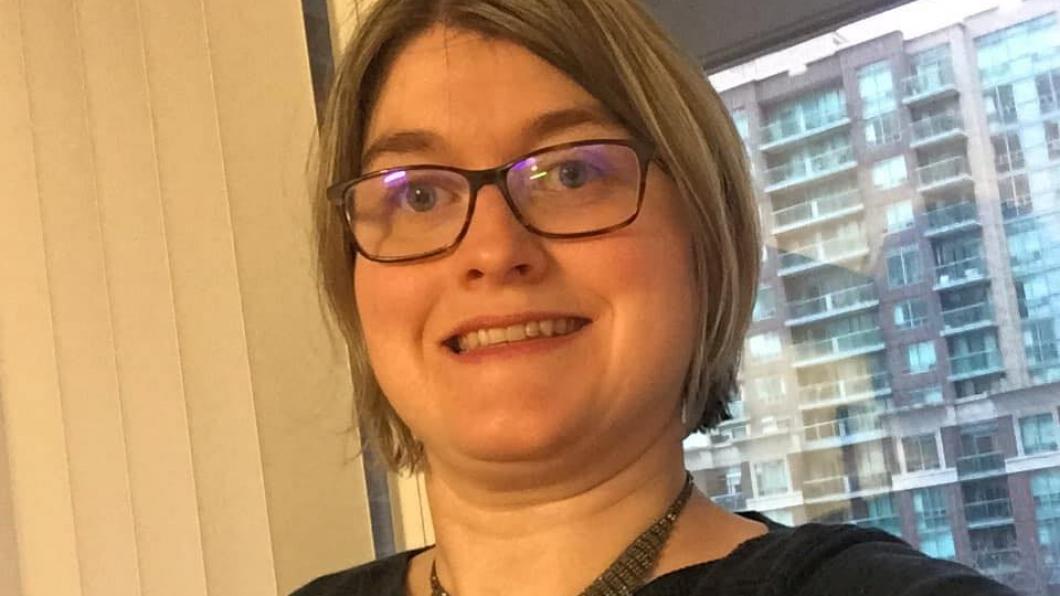 Story
This is what a teacher looks like
From competitive sports to a career in education: This is Cynthia's pathway to becoming an elementary school teacher through the lens of an educator who has a visible physical disability.
Remember when your teachers asked you: "What do you want to be when you grow up?" For a long time, Cynthia, who has cerebral palsy and ataxia, wasn't sure how to respond.
"I always knew I wanted to work with kids," says Cynthia.
After learning of this interest, Cynthia's competitive swimming coach encouraged her to pursue teaching.
When she asked for his advice prior to applying to teacher colleges, "He said: 'It might be hard, but that doesn't mean that you can't do it,'" remembers Cynthia.  
When applying to Teacher's Colleges in 2014, Cynthia was concerned about inaccessibility and balancing moving away from home with the demands of completing her Bachelor of Education in one year. In September of 2014, she began Teacher College at Brock University's Bachelor's of Education satellite campus in Hamilton Ontario. The campus comprised of a one-level building, making it easier for Cynthia to access all of her classes.
Once hired as an elementary school teacher in January of 2017, Cynthia started researching schools where she could apply for teaching position—thinking not only about grade level and class size, but also about accessibility.  
"Before I applied to various teaching positions, my dad and I would drive to each school to see if the school was on one-level or had elevator access," she says. Often times, Cynthia also called the schools she was interested in applying to for classroom positions ahead of time to ask which floor her classroom would be on or if she would be teaching in a portable.
While most office administration staff would tell her that the school was accessible, her time as a teacher working in different schools has taught her that accessibility looks different for everyone, everywhere. 
"For students who require the use of an elevator because of mobility challenges or a physical disability, they can take the elevator independently or with an educational assistant at any given time," she says.
"But as a teacher, I have to consider my responsibility to my entire class. I cannot take a class of 20 or more students with me in the elevator at any given time."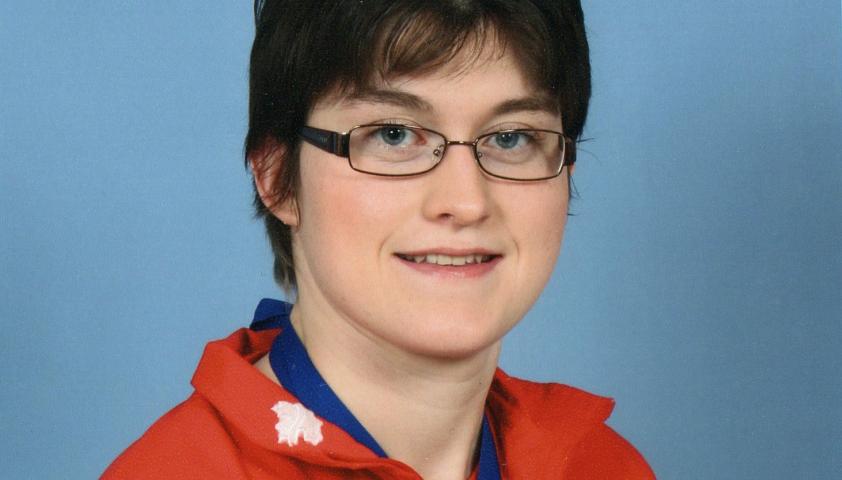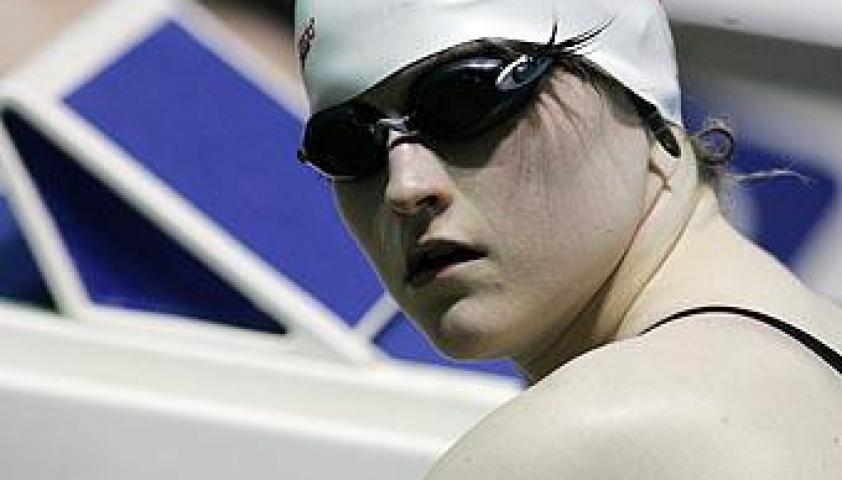 Teachable moments
Currently, Cynthia has worked with students from Grade 1 to Grade 8 who have diagnosed communication and learning disabilities, as well as students who are typically developing. In her experience, she is often the first teacher with a visible physical disability these students encounter. Cynthia welcomes this as a learning opportunity for all.
When asked questions from curious students, Cynthia often explains that she has a condition that affects the way her brain communicates with the right side of her body and that her splint helps keep her foot straight.
"There are no wrong questions, I welcome the students dialogue," she says.  If the students ask her why she walks differently or on her toes, Cynthia's typical response is, "I don't know how to put my heel down the same way you do", then she moves on with the school day.
While Cynthia is all too familiar with how intimidating the world might be post-life at Holland Bloorview, she believes in using the resources around her as well as the guidance of mentors—both with and without visible disabilities in her profession.
Four years into her teaching career, Cynthia has taught—and learned—many lessons.
But the biggest one of all?
"Thus far in my four and a half years of my teaching career, I can only recall seeing two other teachers with visible disabilities within the school communities I have worked," she says.
"I believe that it would be beneficial for staff communities to have greater numbers of employees with visible disabilities within their school communities. This may assist with continuing to increase awareness and understanding of accessibility issues and workplace accommodations for employees with visible disabilities."
Call to action Text
Support our youth and alumni in their career journeys.
Donate Now