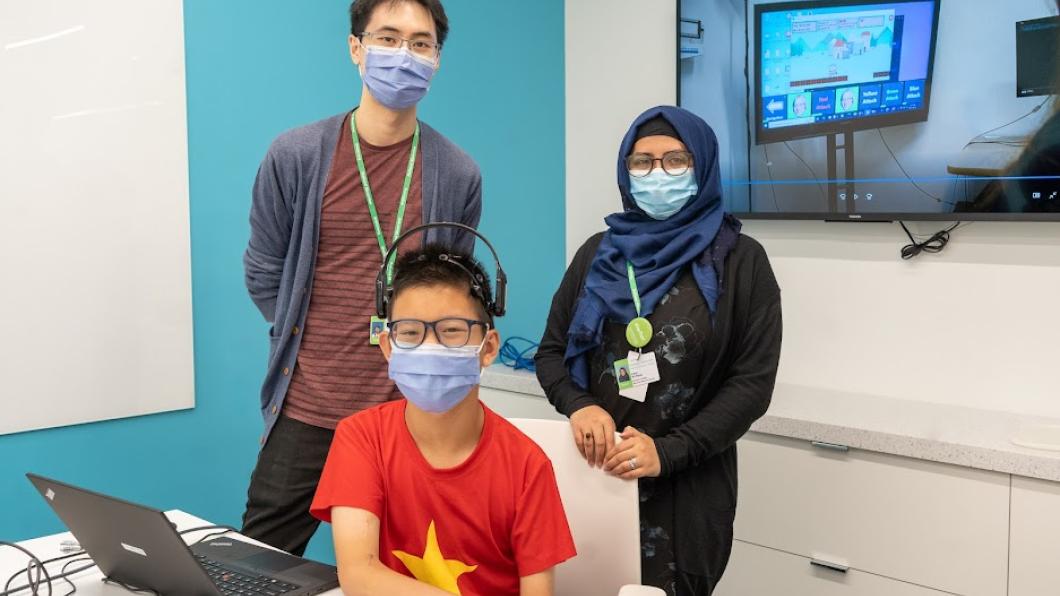 Story
The power of thoughts: eliminating barriers to communication
Can you imagine turning on a light switch, using only your mind?
Believe it or not, these are the types of futuristic technologies that you are helping make possible at Holland Bloorview.
Making an action occur with your mind is a feature of the new BCI (brain computer interface) technology. How does it work? The BCI distinguishes between a command thought and a neutral or quiet thought. An example of this would be thinking of something active like moving in a wheelchair. Once the computer recognizes the pattern of the command thought that activates a computer command to an external device, like a bubble machine or remote-control car.
This is a game changer for kids with complex disabilities who are non-verbal. For the first time, kids can control something by themselves, and parents can see their kid's thoughts in real time.
The innovative research and technology that you support at Holland Bloorview isn't just theoretical. Like the BCI, every day you unlock a world of possibility and hope for kids with disabilities. Thank you.
Call to action Text
Help build a world of possibilities for kids and youth with disabilities.
Donate today.