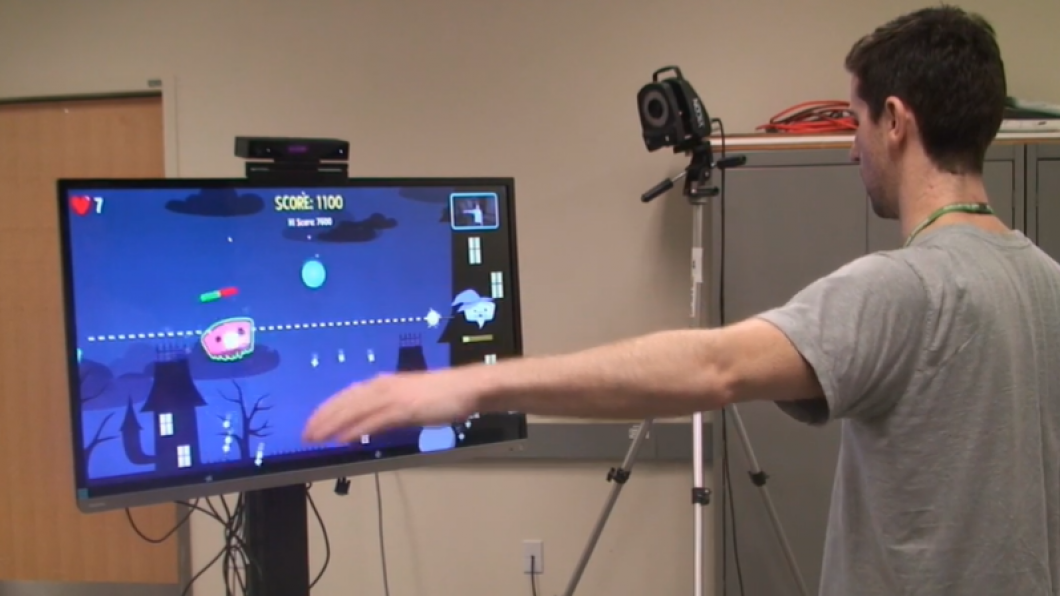 Story
Pearls of Wisdom: Behind the scenes of the BRI's PEARL Lab
When you think of video games, you might picture that Xbox you finally bought after over a year of staying at home, or the Fortnite on your screen, or even apps like Candy Crush.
You probably didn't picture physical therapy, but that's exactly what scientists at Holland Bloorview's PEARL Lab do.
Dr. Elaine Biddiss and her team design video games and other technologies that help kids with disabilities reach their therapy goals, all while striving for the next level in a game.
One popular game is Botley's Bootle Blast, where players try to catch little robots, or Bootles, who are on the loose in the virtual world of Sky Spark City. Not only are these games fun to play, but their design means that kids with disabilities can benefit from therapy-like exercises on their own time.
"We know that time is one of the major barriers to regularly completing home-based therapy and exercises," says Dr. Biddiss. "We hope that by making these video games fun and multiplayer, therapy time feels a bit more like play time. We hope to give families the flexibility to integrate therapy into their daily lives in a way that works for them."
And at a time when the COVID-19 pandemic has changed all of our lives, that flexibility is needed, now more than ever.
"Even prior to the pandemic, we were designing all of these games so that families who may not have access to in-person services can benefit from some therapy activities in the home, but most of our research studies still required participants to come into the hospital," she says.
Now, Dr. Biddiss and her colleagues are researching new ways to collect and assess clients' progress remotely, including the use of inertial sensors.
"Kids can wear these like wristbands, at home and we'd be able to detect functional use of their hands and arms. These wearable sensors could be a complementary way of seeing how kids are using their hands in their everyday life, and whether the video games are improving that."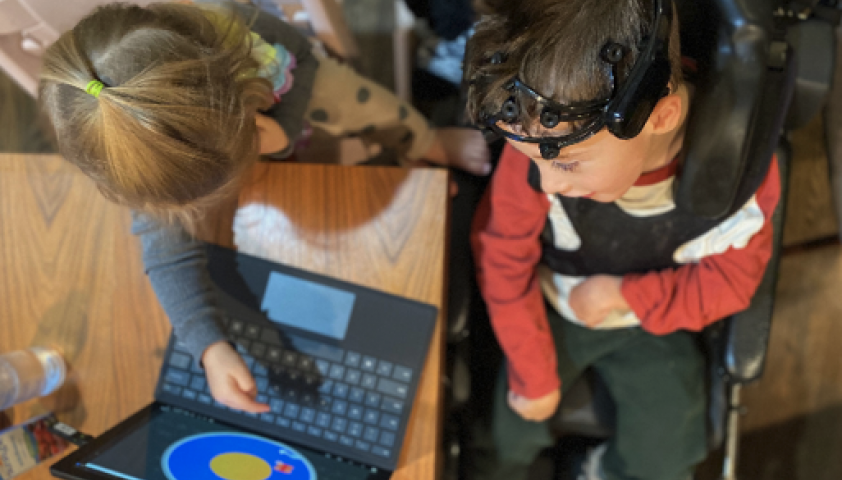 The inertial sensors aren't the only new piece of technology in development at the PEARL Lab, where game designers are building and testing new video games like Sumo Bootle, Bootle Pop and Spell Tracers.
"Spell Tracers was developed alongside Sheridan College, and we wanted to see how gamifying a therapy impacts kids' experience and enjoyment of the activity," says Dr. Biddiss.
While Spell Tracers focuses on fine motor skills like tracing letters, scientists at the PEARL Lab are also developing games to support lower body function. As a finalist in the Praxis Institute Rehab Innovation Challenge, the PEARL Lab looks to expand Bootle Blast with games that help kids with spinal cord injuries.
"We're also hoping that by designing games that involve the lower body, we will be able to address things like physical activity and cardiovascular conditioning as well," says Dr. Biddiss. "We're hoping that this development really expands the number of kids that might be able to benefit from our video games." 
With all of these video games in play, it's no surprise that scientists at the PEARL Lab need lots of different technology. From iPads to motion sensors to multi-platform game engines, their lab is filled with all kinds of innovative gear, they can't wait to add more tools and equipment to support their pediatric disability research.
For now, Dr. Biddiss is eagerly anticipating the completion of the Bloorview Research Institute expansion. The expansion includes Canada's first child-friendly accessible MRI, a start-up incubator, and nine new collaborative work spaces, or Discovery Hubs.
And thanks to Scotiabank's support and funding of the Gaming/App Discover Hub, as part of the expansion, Dr. Biddiss has big plans for PEARL Lab's.
"We typically develop games for kids to use at home, and so we're trying to create a really comfortable environment where families can interact with the technology in the way that they would at home," she says.
"The more we can see the issues that they may run into or the experiences they may have in a home-like setting, the more that we can design for that."