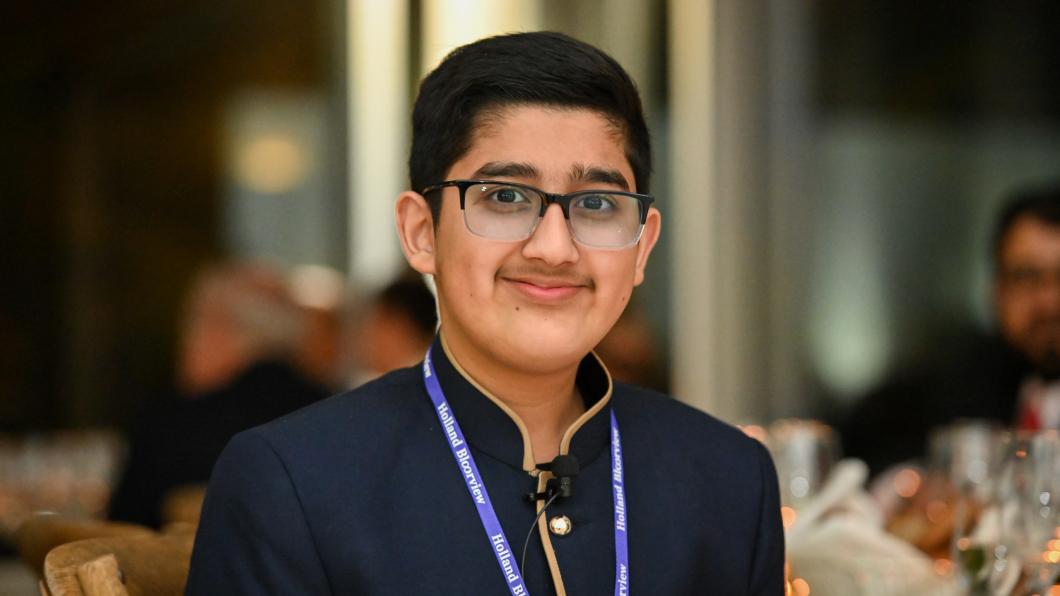 Story
Omar's motto? Never lose hope
Whether he's biking the trails in cottage country, or riding his electric skateboard through his neighbourhood, Omar is always on the move. And he's come a long way following an acquired brain injury. 
Omar experienced a brain injury in 2018, after he and his sister were hit by a car while crossing the street. During his recovery, Omar spent time as an inpatient at Holland Bloorview Kids Rehabilitation Hospital, where he received not only physical and occupational therapy, but clown therapy, too.
"Before my accident, I used to be very shy and quiet," says Omar. "But the therapeutic clowns played a big part in making me more confident. Now, I talk so much my siblings often tell me to be quiet!"
These days, Omar is using his newfound confidence as an ambassador for Holland Bloorview.
As an ambassador, Omar has participated in Laps4Kids, co-emceed the 2019 Evening of Possibility, and contributed to many virtual panel discussions about his disability. Through it all, Omar hopes to help other kids who have experienced traumatic brain injuries understand what they can expect from their recovery.
"It would be helpful to hear someone like who I am today say, 'This is just something we have to live with now, but don't worry, it's going to get better,'" Omar explains.
As for his own recovery, Omar recently celebrated his "graduation" from vision therapy, and now sees a physiotherapist once a week.
"In the beginning, I had a whole team of my speech therapist, social worker, occupational therapist, and more. Now, it's just physiotherapy, and I enjoy going to physio because I like to get active."
Omar's mom, Samia, could never have imagined just how active Omar would become.
"Omar was first admitted to the ICU in a coma. At that time, it just seemed impossible for me to imagine his future. But with the support of all the staff at Holland Bloorview, Omar was able to get back on his feet."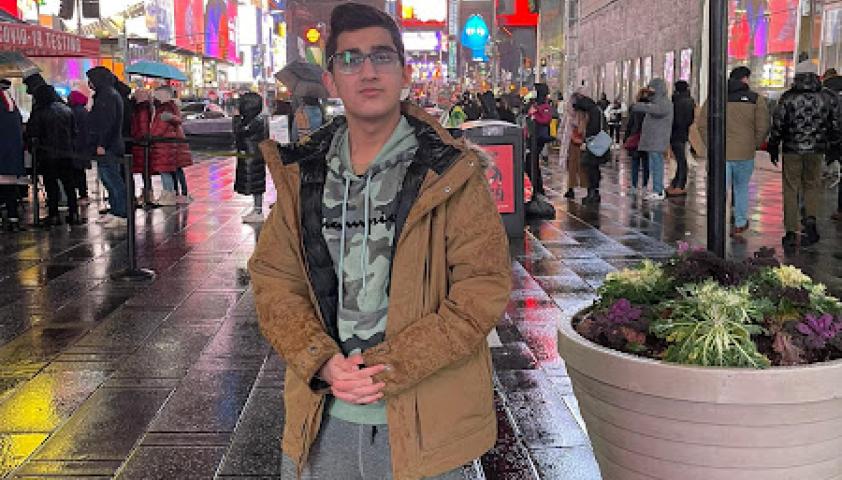 Now, Omar is looking forward to finishing grade 12 and helping his dad with DIY projects around the house. After high school, Omar plans to work in the construction industry. He can't wait to ride on top of a crane and put the finishing touches on some of his very own buildings.
And through it all, Omar and his family will continue to raise awareness for brain injuries.
"Until my children were in that accident, I really didn't know what a brain injury was," says Samia. "It was a completely new world, but the staff at Holland Bloorview told us what was going to happen at each and every step of our journey. That knowledge is really important for parents."
When asked what advice they would give to families going through similar experiences, Omar and Samia emphasize the importance of hope.
"It's a very slow and steady progress," says Samia. "But, with support, you can see the light at the end of the tunnel. The support and the love which we received from everyone at Holland Bloorview was critical."
"It can get very frustrating at some parts, but never lose hope," adds Omar.
Call to action Text
Help kids like Omar reach exciting possibilities.
Donate today.