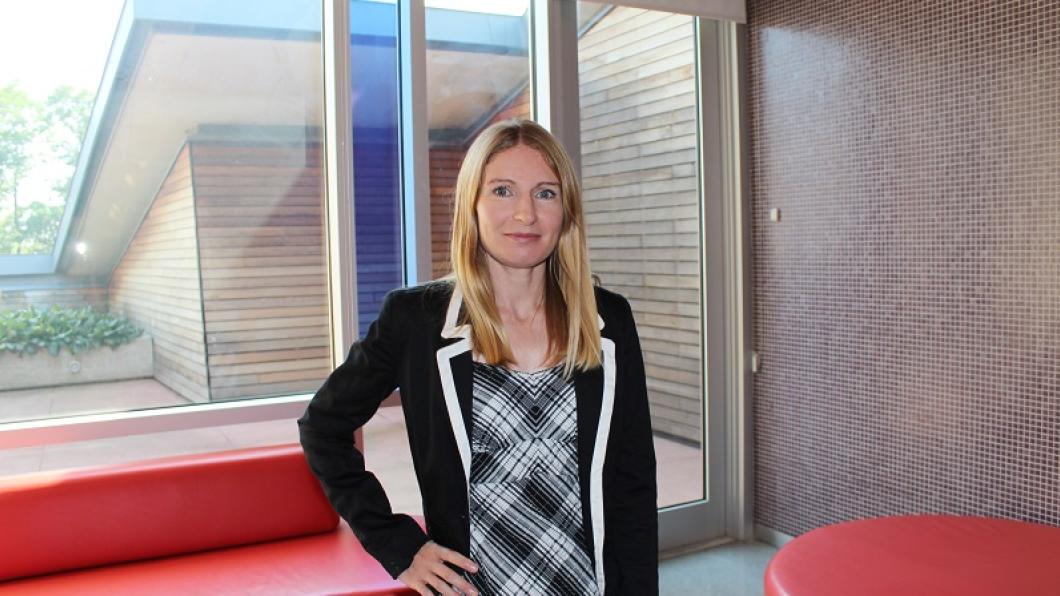 Expertscape names Dr. Sally Lindsay as among world's leading experts in vocational rehabilitation
Senior scientist ranked among top one per cent in her field
Dr. Sally Lindsay has been recognized as among the world's top experts in vocational rehabilitation, according to Expertscape, an online database that assesses and ranks the expertise and contributions of physicians and medical institutions worldwide.
Dr. Lindsay ranked among the top one per cent of over 5,000 published authors worldwide in the field of vocational rehabilitation from 2021 to 2022.
As head of the Bloorview Research Institute's TRAIL Lab (Transitions And Inclusive Environments Lab), the senior scientist focuses on the participation and inclusion of children and youth with disabilities at school, work and in the community. She is also an associate professor (status) at the Department of Occupational Science and Occupational Therapy within University of Toronto's Rehabilitation Sciences Institute. Dr. Lindsay is also an elected member of the College of New Scholars, Artists and Scientists at the Royal Society of Canada.
Among her current projects in vocational rehabilitation is to lead the creation of toolkits for youth, employers and clinicians to help facilitate disability disclosure discussions among youth living with disabilities. Other impactful research projects being developed by her TRAIL Lab includes creating a workplace disclosure tool for Canadian youth and young adults living with autism and a study to explore the experiences of children, youth and families who have received care virtually at Holland Bloorview during the COVID19 pandemic.
"Congratulations to Dr. Lindsay on this well-deserved recognition. Her fierce passion to co-create with clients and families meaningful research will enable youth to participate fully in the workplace and to find fulfillment in their professional pursuits," says Dr. Tom Chau, vice president of research at Holland Bloorview Kids Rehabilitation Hospital and director of the Bloorview Research Institute.
How it works
Expertscape objectively ranks individuals and institutions by their expertise in more than 29,000 biomedical topics. The online database searches the National Library of Medicine's PubMed journal database to find all the medical journals published on a certain topic in the past ten years and assigns a score to each article based on a number of factors such as the article's year of publication (recent scores higher), the article's type (guidelines and reviews are favoured over letters to the editor) and the journal in which the article appeared (some journals are ranked more favourably than others). Other considerations also include authorship (first versus second author) and the institution from which the article appeared. The database then tabulates the results by article, authors, institutions, cities, regions and countries.