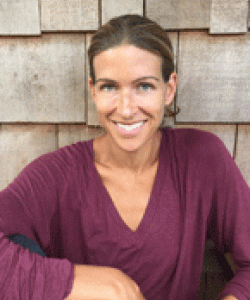 Rachel Kimel
Co-Founder, Bowery Project
Rachel Kimel is passionate about her community.
She is the co-founder of the Bowery Project – a non-profit organization that creates opportunities for urban agriculture through the temporary use of vacant spaces.
Her commitment to sustainable living, which includes environmental awareness; a love of nature; caring about where our food comes from; and a love of having her hands in soil, Rachel has also volunteered for years at The Stop Community Food Centre and at Evergreen Brickworks.
After graduating from McGill with an honours degree in Humanistic studies, she immersed herself in the languages she studied, traveling through South America, Europe and South East Asia.
That experience sparked even more wanderlust, leading her to work abroad as a travel guide and in sales and marketing positions with the international travel company, Butterfield and Robinson.
Back on Canadian soil, she has worked for several years in fundraising and event planning for World Literacy of Canada.
She currently sits on the Board of Helene Comay Nursery School and has participated as a committee member for several events for various charities.
A mother to three young boys, Rachel first learned about Holland Bloorview from a friend who benefited from the hospital's rehabilitation services. But her connection runs deeper, with her father being involved with the hospital almost 20 years ago.