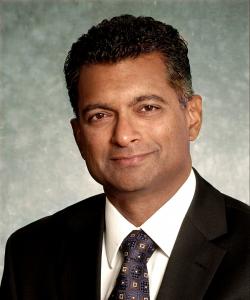 Nitin Kawale
Board Director
Former President of the Enterprise Business Unit at Rogers, Nitin was responsible for delivering end-to-end business solutions to better serve Small, Medium and Large and Public Sector businesses across Canada. Nitin built the Enterprise Business Unit and turned it into a high growth engine for Rogers. Prior to joining Rogers in December 2014, Nitin was the President of Cisco Systems Canada Co where he led the organization to double in size, becoming the third largest revenue producing country for Cisco globally.

Nitin has been recognized as an expert across Canada on the topics of innovation and productivity and champions both in his professional and personal life. In April 2014, he was named a Champion of Public Education across Canada by The Learning Partnership and in June 2011, he was honoured as the Corporate Executive of the Year by the Indo-Canada Chamber of Commerce – a national award that recognizes exemplary achievement in business by those of Indian heritage. He also served on the Premier of Ontario's Job's and Prosperity Council. Nitin is also the past Chair of the Conference Board of Canada and serves on the Board of Directors of Toronto Global and is an Advisor to Singularity University Canada.
Nitin is returning to the Holland Bloorview Kids Rehabilitation Hospital Foundation, having served on the Foundation's Board of Directors from 2008-2014.