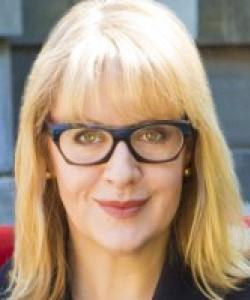 Kadey B.J. Schultz
Partner, Schultz Frost LLP
Over 15 years of insurance defence litigation practice with significant arbitration, trial and appeal experience at the FSCO, Superior Court, Divisional Court and Court of Appeal, I am your strategic business partner, combining big picture thinking with refined technical skills: delivering exceptional service and advice... and I love what I do.
My practice focuses on accident benefits claims, tort defence and anti-fraud, defending and prosecuting against opportunistic and organized auto, property, life and health fraud. I also act as appellate counsel for accident benefits, loss transfer and priority matters. I am thrilled to be honoured with the Lexpert Rising Stars, Leading Lawyers under 40 Award.
In addition to my practice, I am an adjunct professor at the University of Windsor Faculty of Law, teaching the Lawyer as Conflict Resolver and the Professional Identity and Legal Skills (PILS) courses.
I am also a committed contributor to the insurance industry, having published and lectured extensively with numerous organizations such as the Ontario and Canadian Insurance Adjusters' Associations, the Insurance Institute, the Canadian Defence Lawyers Association, RIMS Canada, the Ontario Bar Association and Osgoode Hall's Professional Development Programme.I recently was appointed to the Council of the Medico-Legal Society of Toronto for a three year term.
Volunteering is a very important part of my life.I am a member of the WICC Gala Committee and volunteer/fund raise with several charities. My primary fundraising focus is with Holland Bloorview Kids Rehab Hospital, working to raise funds for the Biggar Endowment in an effort to help end Duchenne Muscular Dystrophy.
As a lawyer, mother, mentor, educator and thought leader, I am rewarded when those around me shine to their fullest potential.