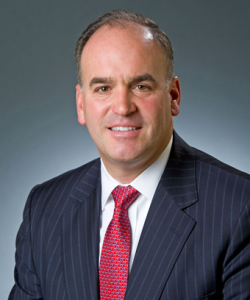 Jaime Ross
Executive Vice-President, CI Private Wealth & President, CI Private Counsel
Mr. Ross is Executive Vice-President of CI Private Wealth and oversees CI Financial Corp.'s high-net-worth advisory businesses in the United States and Canada. Since 2020, Mr. Ross has played a leading role in executing on CI's strategy to expand its wealth management business and globalize the company through the acquisition of top-tier registered investment advisor firms in strategic markets across the United States.
A securities lawyer by training, Mr. Ross began his career at the Ontario Securities Commission after being called to the Ontario bar in 1990. In 1997, Mr. Ross joined Synergy Asset Management, a successful start-up mutual fund company that was acquired by CI in 2003.
Since joining CI, Mr. Ross has worked in a number of senior leadership roles, including Senior Vice-President, Risk Management, and Senior Vice-President, Wealth and Estate Planning at Assante Wealth Management, as well as Head of CI Institutional Asset Management. He has been President of Stonegate Private Counsel since 2007 and President of CI Private Counsel since May 2017. These entities provide wealth management services to some of Canada's most affluent individuals and families.
Mr. Ross holds a Bachelor of Arts from the University of Western Ontario and a Bachelor of Laws from Dalhousie University.