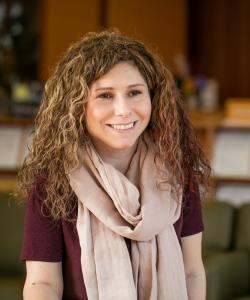 Dolly Menna-Dack
Clinical Bioethicist and the Youth Engagement Strategy Lead
Dolly is the Clinical Bioethicist at Holland Bloorview Kids Rehabilitation Hospital and the Youth Engagement Strategy Lead.
She is particularly interested in pediatric rehabilitation issues that arise in both clinical care and research with children and youth with chronic illness and disabilities. Dolly has over fifteen years of experience on pediatric research ethics boards, both at acute and rehabilitation hospitals.
Dolly is a nationally and internationally sought-after leader in Lived Experience roles and has been the Youth Engagement Strategy Lead at Holland Bloorview since its inception in 2012. Dolly has extensive experience training and supporting youth and young adults in advocacy and partnering in the areas of service & care delivery, teaching & education of healthcare providers, clients & families, as well as research and policy.
---
Media Expertise
ethics, research ethics, youth engagement