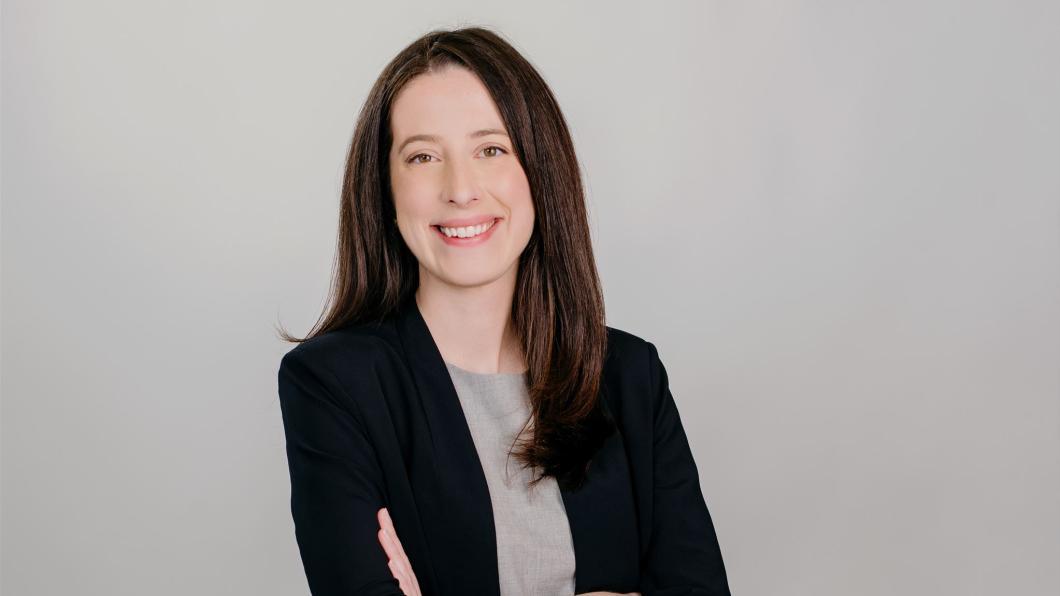 Story
Helping kids with disabilities navigate the mental health crisis
The COVID-19 pandemic has heightened levels of stress, anxiety and uncertainty for families.
It's critical that children and youth with disabilities – who are two to three times more at risk for mental health concerns – receive mental health supports. Yet, many mental health programs are not designed with children with disabilities in mind.
As a child psychiatrist at Holland Bloorview Kids Rehabilitation Hospital, Dr. Danielle Baribeau is gaining insights into the systemic barriers that children and youth with disabilities often face when accessing mental health supports – and helping Holland Bloorview to create urgent change.
As a child psychiatrist on the child development team, Dr. Baribeau gives assessments for psychiatric and developmental diagnoses and treatment of mental health symptoms. And as a scientist at the Bloorview Research Institute, Dr. Baribeau works with researchers to understand and predict why children with neurodevelopmental conditions are more vulnerable to mental health concerns, and to better understand treatments for mental health symptoms.
What drew you to this work?
Dr. Baribeau: As a teen and young adult, I spent several summers working at camps and recreational programs for children and youth with physical disabilities and neurodevelopmental differences. In medical school, a clinical elective at Holland Bloorview further fostered my interest in research and clinical work in neuroscience and mental health. Outstanding mentorship and working with families during my clinical training further solidified this interest. In particular, more clinical evidence and better treatments for psychiatric symptoms in children and youth are very much needed. I'm proud to play a part in this process.
What impact are you hoping to make personally?
Dr. Baribeau: One impact I'm hoping to make is to generate evidence about providing psychiatric care for children in the setting of a rare genetic disorder (which now can be identified for up to half of children with intellectual disability, and up to 20% with autism). For most rare genetic conditions, there is no data to guide mental health treatment, even when we have an understanding of the genes and mechanisms at play. I'm taking steps to help us move beyond a "trial and error" approach when it comes to treatment strategies.
The pandemic has taken a heavy toll on the mental health of children and youth with disabilities. What does that often look like for children with disabilities?
Dr. Baribeau: Everyone has had their mental health affected in some way by the pandemic. For children with disabilities, many have experienced an even greater toll, through loss of regular supports and programs, added family stress and social isolation. At the same time, for some children with neurodevelopmental conditions, transitions and change are especially challenging. For some, the return to in person school has contributed to increased anxiety, with the sudden need to re-adapt to all the routines, pressures and expectations that were temporarily lifted.  
Do children and youth with disabilities face barriers to receiving mental health support? How is Holland Bloorview helping to change that?
Dr. Baribeau: Accessing mental health supports for children and youth can be challenging, with long waits and many barriers. Youth with disabilities can face additional challenges when seeking mental health support, both in terms of physical accessibility, as well as mental health programs that are not designed for (or may exclude) children who have complex developmental or medical needs. Holland Bloorview is helping to change that by working collaboratively across institutions, hiring and training more staff to have expertise in mental health, piloting programs for children with extensive needs, and by leading mental health education for healthcare providers across the province.  
How will supporting the mental wellbeing of children and youth with disabilities now have an impact in the future?
Dr. Baribeau: Mental health problems are the largest cause of disability in adulthood worldwide, and we know that approximately half of serious mental health concerns in adulthood have onset in adolescence. When mental health concerns affect children and youth with disabilities, it's important to think not only about what types of treatment are needed for that individual, but also to move upstream and think about how we can best support and include individuals with disabilities in our spaces, systems and communities. 
Holland Bloorview Kids Rehabilitation Hospital is deeply grateful for The Arthur Family Foundation for supporting Dr. Baribeau's work.
Call to action Text
In honour of Mental Health Awareness Month, help kids and families navigate the mental health crisis.
Donate today.