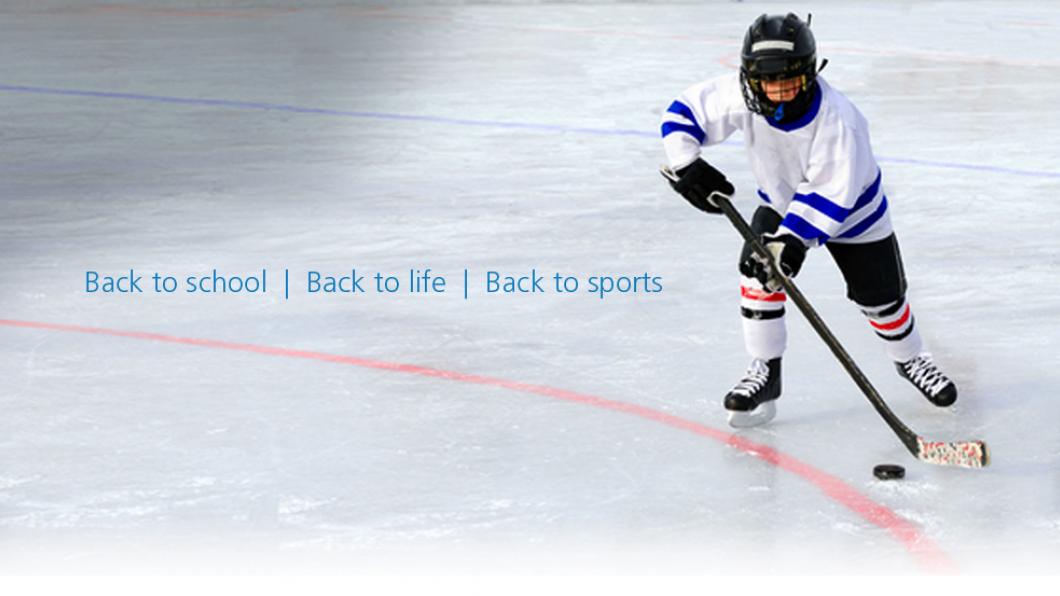 Concussion Centre launches New GTHL Concussion Strategy
The Greater Toronto Hockey League (GTHL) has signed a comprehensive five-year collaboration with the Concussion Centre at Holland Bloorview Kids Rehabilitation Hospital, one of the first centres in the world dedicated exclusively to pediatric concussion and home to child and youth concussion experts. This initiative will enhance minor hockey player safety on and off the ice through the implementation of a first-of-its-kind integrated concussion strategy in minor hockey.
The strategy is grounded in four key pillars that include education and awareness, policy and protocol development, concussion services including baseline testing, and training. The strategy specifically focuses on the pediatric brain, to improve safety and recovery before, during, and after a brain injury. The Concussion Centre conducts leading-edge pediatric research in the Bloorview Research Institute at Holland Bloorview, and through the initiative with the GTHL will be investigating the influence of education and services on concussion knowledge, awareness and management.
"It is the GTHL's mission to educate young athletes, families, trainers and coaches about concussion and keep safety and health top of mind," says Don West, President, Greater Toronto Hockey League. "The GTHL and Concussion Centre at Holland Bloorview are setting a new standard for concussion safety in minor sports. Everyone involved in a young athlete's development – including trainers, coaches, and parents – have a need for the best information about concussions, which can make a significant difference in an athlete's safe enjoyment of our sport."
Physical activity has long been recommended for its numerous benefits towards a youth's health and wellbeing, and improving access to pediatric concussion education is critical to ensuring that health decisions are informed by evidence and research, to help youth recover and safely return to activity.
"Participation in sports is an integral part of most children's lives and positively affects their physical, mental and social development," says Dr. Nick Reed, Clinician Scientist and co-director of the Concussion Centre at Holland Bloorview. "It's important that decisions to participate in sports are also seen as an opportunity to get more informed about an important issue. Our collaboration with the GTHL is based on the mutual goal of making hockey as safe as possible for the thousands of youth athletes that play and love the game."
"The joint concussion strategy is comprehensive and includes the Concussion Centre leading coach and trainer workshops and providing evidence-based concussion information, training, and reinforcing of concussion protocols," says Scott Oakman, Executive Director and Chief Operating Officer, GTHL. "This collaboration truly delivers an innovative, world-class concussion strategy across the entire GTHL."
What does this mean?
This collaboration, through Holland Bloorview Concussion Centre co-directors Dr. Reed and Jason Carmichael, will enhance the GTHL's well-established leadership in concussion safety by strengthening its concussion protocol and return-to-play policies to integrate research and education. This will further inform decisions around when it is safe for a player to return to activity after a concussion, and includes direct-to-family communication on pediatric brain injury education and real-life strategies that can be applied at home.
---
Watch the CTV coverage - Live at noon & evening news at 6pm (19:10 mark)
Listen to TSN1050 with Mike Richards