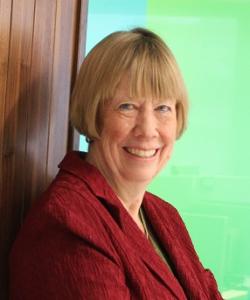 Virginia Wright, PhD
Senior Scientist
---
Dr. Wright is a registered physiotherapist and senior scientist in BRI and Professor (status) in the Department of Physical Therapy and Rehabilitation Sciences Institute, University of Toronto. She has a PhD in Health Research Methodology from McMaster University in Hamilton, Canada.
As a member of Holland Bloorview's senior management team, Dr. Wright's accountabilities include research institute strategy development and implementation; building collaborative research capacity hospital-wide; fundraising with the foundation for the support of strategic priorities; cultivating internal and external research and commercialization partnerships; fostering client and family engagement in research; overseeing research institute administration and infrastructure.
Virginia is the founder and leader of the SPARK Lab. Her program of research focuses on developing and validating outcome measures, as well as evaluating the effectiveness of interventions in pediatric rehabilitation.  Her clinician-partnered measure development work includes a family of advanced motor skills measures (the Challenge) for kids with cerebral palsy, acquired brain injury, and autism spectrum disorder, a measure of upper limb functional ability for kids who use prosthetic devices (the PUFI-2), and a measure of ability to independently access the community for kids with acquired brain injury (the Community Mobility Assessment). In her spare time, she loves to travel and to sing (sometimes combining a singing course with travel), and is a very happy member of alto section in the Toronto Mendelssohn Choir.