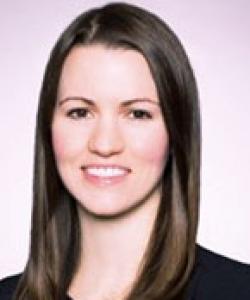 Meghan Roach
Chief Executive Officer, Roots Canada
Meghan Roach is the Chief Executive Officer at Roots Canada. In her role as CEO, Ms. Roach has also been appointed to Roots Board of Directors.
Ms. Roach joins Roots from Searchlight Capital Partners, the Company's largest shareholder, where she was the Managing Director.  Searchlight Capital Partners is a private investment firm with over $3 billion of assets under management and offices in Toronto, New York, and London.

Prior to Searchlight, Ms. Roach was a member of the private equity investment team at the Ontario Teachers' Pension Plan and she also previously worked at KPMG. Ms. Roach has a MBA with first class distinction from the University of Oxford, an Honours Bachelor of Commerce with first class distinction from Queen's University, and a CPA/CA designation.

She is currently on the Boards of M&M Food Market and Wellington A and B, the parent companies of Hunter Boot Ltd. In addition, Ms. Roach served on the Board of Roots Corporation from 2015 until its initial public offering in October 2017.