Growing research for global impact on childhood disability
At Holland Bloorview, we are committed to ensuring that the research we conduct has a real-life impact on the lives of all children, youth and families. Conducting meaningful, life-changing research has been the core of our work since 2004. To continue to put knowledge into practice and generate research that will have a profound impact on care, policy, advocacy, and teaching worldwide, the Bloorview Research Institute will be adding a new commercialization and incubator space, shared research spaces with state-of-the-art specialized equipment to enable unprecedented research, and new scientists to join our growing talent pool.
Driving discoveries into action
Holland Bloorview's new commercialization office is dedicated to increasing the impact of scientific research, innovations, and technologies for the most meaningful and healthy futures for all children, youth and families. The team works closely with researchers, clinicians, industry partners, entrepreneurs, and funding agencies to facilitate the advancement of transformative innovations for sustainable impact across the globe. Continued growth and funding in this area is critical to bring life-changing technologies and innovations into the hands of those that need it most.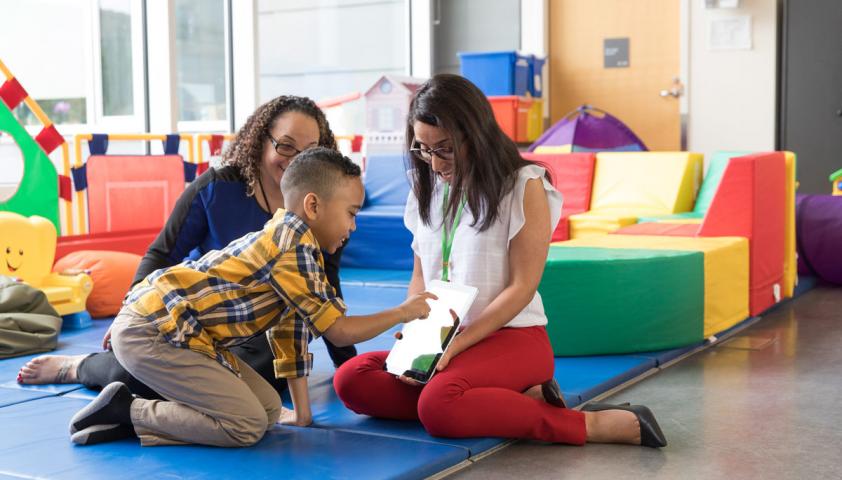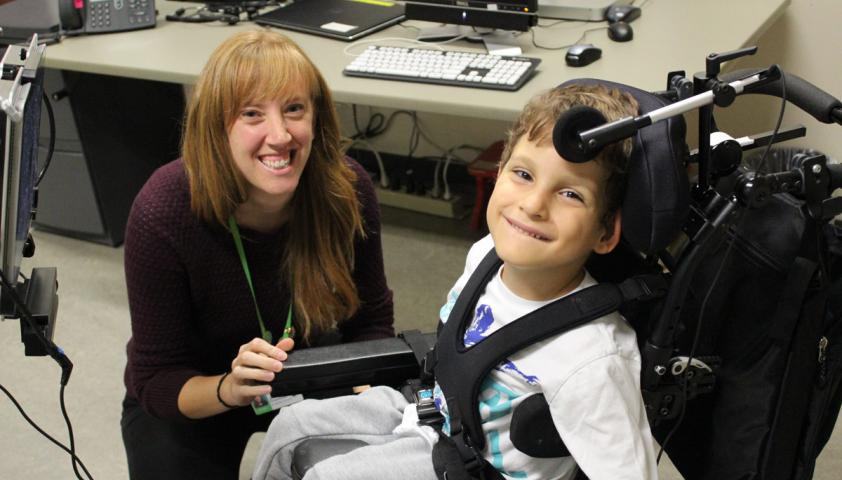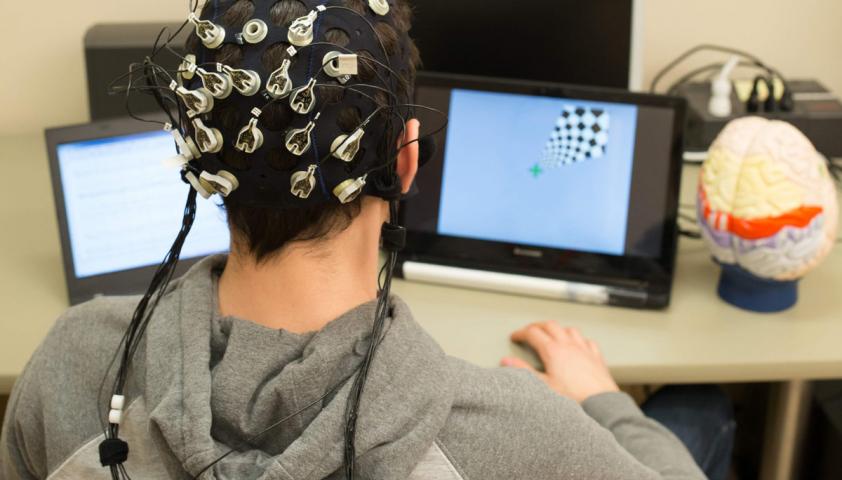 Recruitment of thought leaders from across the world
Recruitment of new scientific talent will result in the most significant concentration of childhood disability researchers in the world. Efforts are already underway to expand the BRI talent pool with world-renowned leaders, including globally recognized neuroscientist, Dr. Tomáš Paus, who joined the Bloorview Research Institute in late 2018. Dr. Paus, distinguished senior scientist and director of population neuroscience and developmental neuroimaging, has accepted a critical role in accelerating the domains of developmental neuroimaging in pediatrics and population neuroscience to lead large-scale studies of brain development in children and adolescents with neurodevelopmental disabilities.
State-of-the-art equipment in shared research spaces
High-quality research in childhood disability and rehabilitation requires dedicated space designed to accommodate the unique needs and goals of Holland Bloorview's scientists, clients and families. To optimize resources and foster collaboration across the organization, nine shared discovery hubs will be built to a standard that meets the needs for participant privacy, child safety, specialized research equipment, and building infrastructure.
Discovery hubs are shared research spaces that will house state-of the-art specialized equipment and include features such as gym space, indoor sport turf and synthetic ice, behavioural observation recording systems, and expanded information technology infrastructure to support big data.
Examples of discovery hubs include:
Machine learning: Application and extension of state-of-the-art machine learning tools to big data in child health research and industry-academic projects; as well as artificial intelligence (AI) for technology-based assessment and intervention. Specialized equipment includes a visualization wall.
Gaming/app development: Supporting research in interactive media for cognitive and motor rehabilitation therapies, mixed reality computer play, and innovative therapy apps.
Brain and body interfacing: Supporting research in the connection of peripheral and central nervous system to external devices.
High performance: Supporting research in training and challenging physical movement and motor skill performance and fitness in children, and sports-based skills. Specialized equipment in this hub includes gravity-eliminated treadmills, skating rink, and an artificial terrain.
To support our growth and expansion efforts, an additional 10,000 square feet of space will be added to the existing building. Construction will begin in early 2020 and be completed in 2022. Collectively, the addition of new space, equipment, and talent will transform lives worldwide and set the pace for research that will enable the most meaningful and healthy futures for all children and youth.
"Research for us represents hope. The hope that something can change in our kids' life; that something can be possible in the future thanks to the effort of inspired minds, generous hearts and strong synergies." (Manuela Comito, parent).