Image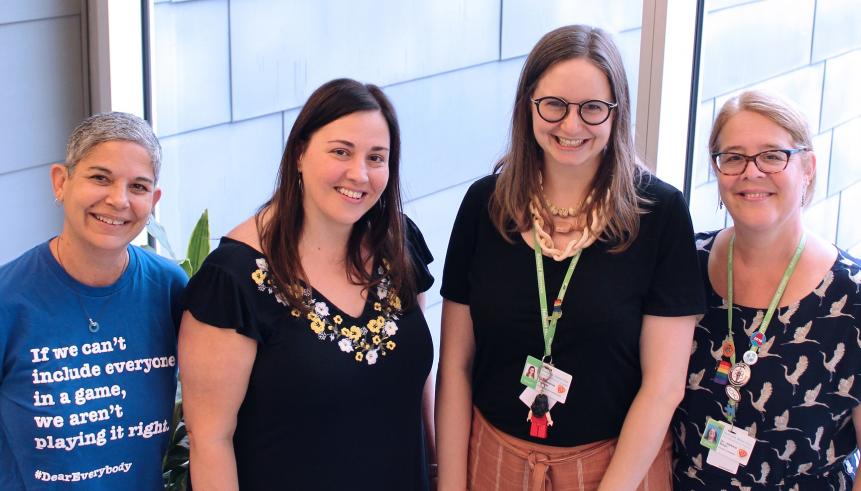 Expert Hub Team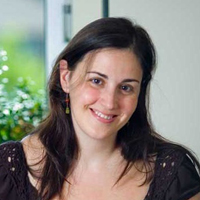 Dr. Evdokia Anagnostou
Dr. Evdokia Anagnostou, MD, is a child neurologist and senior clinician scientist at Holland Bloorview Kids Rehabilitation Hospital; associate professor in the department of pediatrics at the University of Toronto; assistant director of Bloorview Research Institute and co-lead of the autism research centre. She holds a Canada Research Chair in translational therapeutics in autism spectrum disorder and the Dr. Stuart D. Sims Chair in Autism at Holland Bloorview. Dr. Anagnostou's research focuses on translating genomic and systems biology findings into novel treatments for autism spectrum disorder.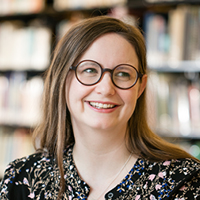 Dr. Melanie Penner
Melanie Penner, MD MSc FRCP(C) is a developmental paediatrician at Holland Bloorview Kids Rehabilitation Hospital, a clinician investigator at the autism research centre in the Bloorview Research Institute, an assistant professor in the department of paediatrics at the University of Toronto, and an assistant professor in the Institute of Health Policy, Management and Evaluation at the University of Toronto. She completed her medical school at Queen's University in 2008. She did both her paediatrics and developmental paediatrics residencies at the University of Toronto. She completed a Master's in health service research at the Institute of Health Policy, Management and Evaluation at the University of Toronto in 2016.
Dr. Penner works as a developmental paediatrician performing developmental assessments, diagnosing autism spectrum disorder, and managing psychopharmacological treatment in children with complex behavioural challenges. Her research interests are in expanding and enhancing the care provided to children with autism spectrum disorder and their families in the community.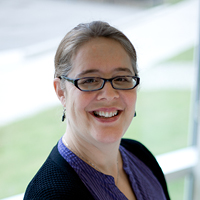 Dr. Jessica Brian
Jessica Brian is a psychologist and clinician-investigator at Holland Bloorview Kids Rehabilitation Hospital, and Assistant Professor at the University of Toronto. She co-leads the autism research centre at Holland Bloorview. Jessica received her PhD from the clinical-developmental psychology program at York University and completed intensive training in applied behaviour analysis during a year-long internship at the Princeton Child Development Institute in New Jersey.
For the past two decades, Jessica has played a major role in the Canadian infant siblings research program aimed at understanding the emergence of autism spectrum disorder (ASD) and ongoing developmental pathways into adolescence. She co-led the development and evaluation of a very early intervention program for infants and toddlers with emerging ASD which is currently being implemented in the community.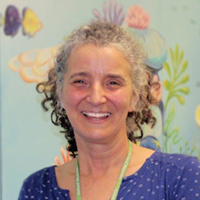 Cathy Petta
Cathy Petta has been a registered nurse (RN) for almost 30 years, and has spent the last 12 years at Holland Bloorview. She spent her first two years here on the inpatient unit, and the last 10 years as the RN for the psychopharmacology clinic providing nursing support to the clinic and clinic families. She is also an Accredited Positive Parenting Program (Triple P) practitioner and has delivered the Triple P program in one to one, group and seminar formats to many Holland Bloorview parents.
For the past 10 years she has also worked on the Autism Treatment Network (ATN) research and clinical project. For this project, she has provided care coordination for families and works on quality improvement initiatives. She was the sleep educator for the ATN sleep study; looking at effectiveness of parent sleep hygiene education in improving sleep in kids with autism spectrum disorder. She has now adapted this curriculum as a clinical program at Holland Bloorview.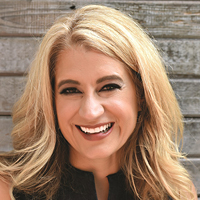 Moira Pena
Moira Pena, BScOT, MOT Reg. (Ont.) is an experienced occupational therapist working at Holland Bloorview Kids Rehabilitation Hospital with children diagnosed with autism spectrum disorder and/or other developmental delays. Moira has dedicated her career to working with children and teens who experience sensory processing, behavioural and emotional challenges and holds training credentials from the STAR (Sensory Therapies and Research) Center in Denver, Colorado, USA, the premier clinic for the treatment of children and adolescents with sensory processing challenges.
Her research interests focus on how children's function and participation in school and in home daily routines can be improved through the use of sensory processing strategies. Moira is a regular guest lecturer in the faculty of occupational science & occupational therapy at the University of Toronto.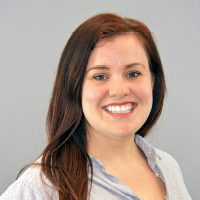 Justine Wiegelmann
Justine Wiegelmann, MA, BCBA is a behaviour consultant specializing in children and adolescents with autism spectrum disorder and other neuro-developmental disorders. She completed her applied behaviour analysis training at Pennsylvania State University and holds a master's degree in developmental psychology from Wilfrid Laurier University. She has been a board certified behaviour analyst since 2012.
Justine works within the psychopharmacology clinic at Holland Bloorview Kids Rehabilitation Hospital, provides consultation to research projects involving children with autism, and also works within the private sector. Justine works closely with families to address severe challenging behaviour and skill deficits to teach more effective, functional skills to children and teens with complex needs. She has developed and presented numerous applied behaviour analysis based training and education workshops to families, professionals, and community groups as well as giving talks at professional conferences.
Justine is passionate about collaborating with families and interdisciplinary teams to support children with behaviour challenges to more fully participate in therapeutic and recreational programs.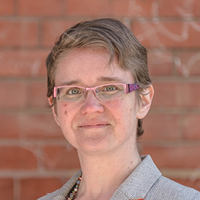 Susan Cosgrove (Parent advisor)
Susan Cosgrove is a single parent of three children with neurodevelopmental disorders, proudly raising her unique family in the spirit of neurodiversity. As an active advocate in Toronto, Susan is focused on family centred research and healthcare; with an interest in using knowledge translation techniques to empower parents to share their unique family stories.
She sits on advisory panels through the Autism Treatment Network and Holland Bloorview Kids Rehabilitation Hospital, has presented at Canadian conferences and shared her family story on national media. Susan and her oldest son recently had the opportunity to share their story at the United Nations Conference of the State Parties on the Convention of the Rights of Persons with Disabilities in New York City. Susan is CHILD-BRIGHT Research Network's first professional parent mentor.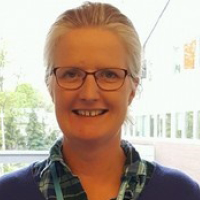 Philippa Howell (Parent advisor)
Philippa is the co-lead of the Autism Treatment Network's (ATN) family advisory board in Toronto. With eight years of experience volunteering as a peer mentor and family advisor with the ATN, Holland Bloorview Kids Rehabilitation Hospital and other agencies, she enjoys contributing to the world of autism spectrum disorder (ASD). She strives to enable change and advocate for those who cannot. She has presented her knowledge of autism to a variety of audiences including nurses, clinicians, researchers and pharmaceutical companies. She was instrumental in the development of a toolkit on advocacy for Holland Bloorview and Autism Speaks Canada, and has mentored fellow parents navigating the world of ASD. She has lived in Canada for 15 years and is the mother of three daughters, two who have ASD and one who is a young carer.
Currently Philippa is the executive assistant to the CEO and COO at the Bob Rumball Canadian Centre of Excellence for the Deaf where her lived experiences, as a parent and as a volunteer, allow her to serve their individuals better.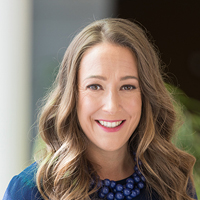 Adrienne Zarem (Parent advisor)
Adrienne Zarem, BKin, DC, has been a family leader with Holland Bloorview for the last five years, and is the mother to two daughters, one who has autism spectrum disorder (ASD). Adrienne is an executive member of Holland Bloorview's family advisory committee, and the chair of the Family Leadership Accreditation Group. She has a special interest in patient centred quality and safety, and has partnered with hospital staff to share best practices with a number of organizations throughout Canada and the USA. In addition to her work with Holland Bloorview, Adrienne co-chairs Health Standards Organization's assessment methodologies technical committee, and is a surveyor for Accreditation Canada.
As a family research advisor with the Bloorview Research Institute, Adrienne has had the great pleasure of contributing to a number of ASD research projects, and feels privileged to be collaborating with the ECHO team to use her lived experience to bring a parent perspective to the multidisciplinary group.
Operations team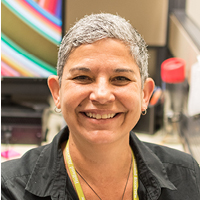 Salina Eldon
Salina Eldon HBA, Dip. C.S.
Project Manager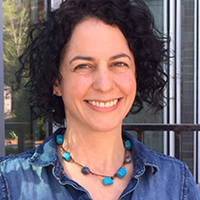 Lisa Kanigsberg
Lisa Kanigsberg M.Ed.
Research Coordinator