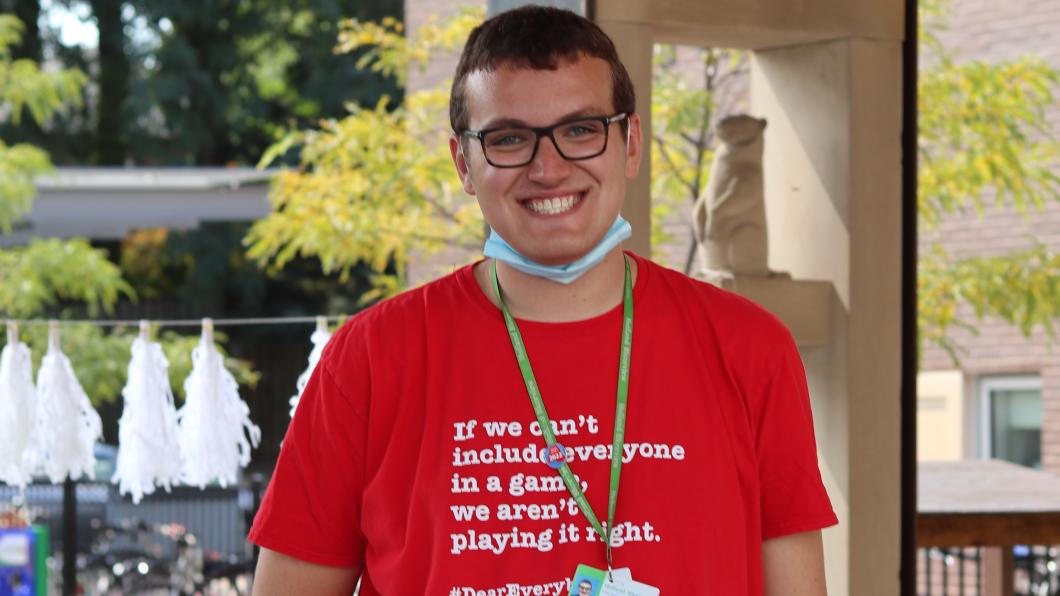 Story
Project SEARCH bridges an important gap for kids living with developmental disabilities
Deciding what to do after graduating high school can be daunting. And for kids with developmental disabilities, it can be doubly stressful.
But thanks to your generosity, that transition to adult life is being made much easier by Project SEARCH – a program that helps students with disabilities develop useful, transferable skills for entry-level employment. They also learn about workplace culture and appropriate social and professional behavior.
In 2019, 10 students completed co-operative education placements at Holland Bloorview and UHN Toronto Rehab. One of those students was Andrew. Andrew counted coins, delivered mail, and took on various administrative tasks at Holland Bloorview's Foundation. When his placement was done, he was offered a part-time job as a stewardship and administrative assistant!
"I first decided to apply for Project Search because I thought it would be a good opportunity to get a job and meet new people," says Andrew. "I'm currently working at the Holland Bloorview Foundation. I'm counting coins, folding papers, delivering mail, sending emails, and so much more. This experience will help me get a full-time job at the end of this year. I really like the working environment and the people here."
"This program is the perfect bridge," says Lisa Cunha de Frietas, a teacher involved with Project SEARCH. "These kids have capabilities beyond what people might initially think."
Because of your generosity, kids with developmental disabilities are getting the skills they need to be workforce ready.
Call to action Text
Help build a world of possibilities for kids and youth with disabilities.
Donate today.