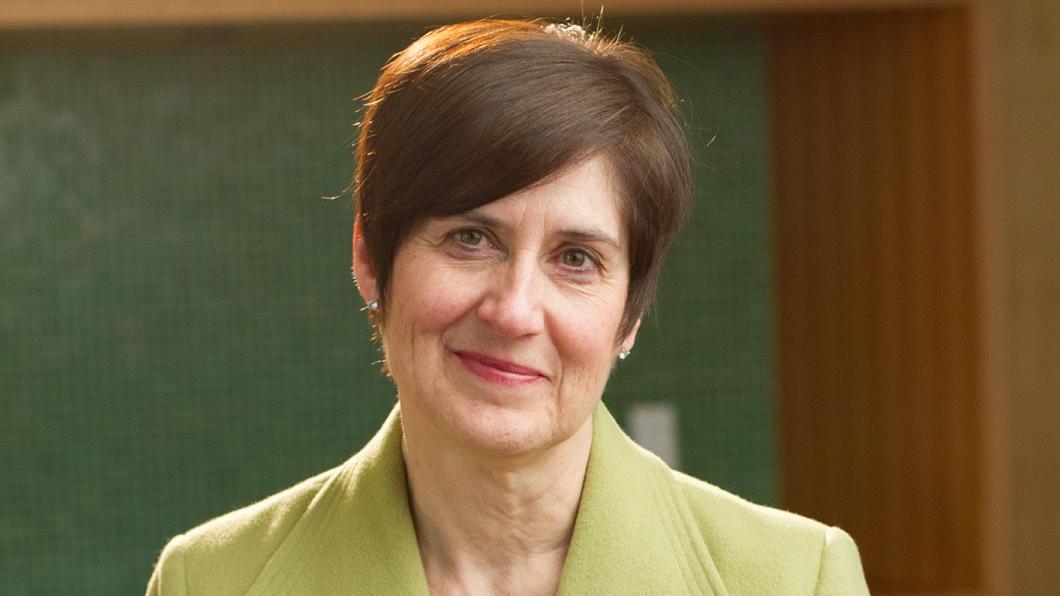 Holland Bloorview's chief nursing executive among first Fellows of Canadian Academy of Nursing
Marilyn Ballantyne recognized for outstanding leadership and commitment to advancing nursing profession.
The Canadian Nurses Association has announced that Marilyn Ballantyne, Holland Bloorview Kids Rehabilitation Hospital's chief nursing executive, is an inaugural Fellow of the Canadian Academy of Nursing. It is the highest honour for Canada's nursing leaders and is a celebration of the most accomplished nurses in clinical practice, education, administration, research and policy across the country. The Canadian Academy of Nursing is the first pan-Canadian network that identifies, educates, supports and celebrates nursing leaders in all the regulated categories and domains of practice.
"Being part of the first Fellows of the Academy is deeply meaningful and emotional. To be recognized for making a difference—for making the health of Canadians better—is the highest honour," says Ballantyne, who has spent over 40 years caring for children in acute-care and rehabilitation hospitals. "It's remarkable when I reflect on the collective wisdom and accomplishments of the first 46 Fellows, many I admired from afar and many who were direct mentors. It's humbling to be one of this group."

She says, "Imagine the future impact. This group of nursing leaders will collectively develop leadership programs and influence healthcare and policy in Canada. The future is bright."
Julia Hanigsberg, president and CEO of Holland Bloorview, says, "I am deeply proud of Marilyn's accomplishments and think this honour is entirely deserved. She is an outstanding nurse, researcher, educator and leader, striving for, and achieving, excellence in all she does. Her compassion, commitment to strength-based inter-professional care, mentoring the next generation of nurses and partnership with children and families has had an enormous impact throughout her storied career, nowhere more so than at Holland Bloorview. I cannot think of a more worthy Fellow and I congratulate Marilyn on this well-earned acknowledgement."
The Fellows were announced on September 9. Included in the class are executives, presidents, deans, provincial and territorial government nursing leaders, hospital and health authority executives, clinical leaders, advanced practice nurses, scholars, researchers, thought leaders, teachers, retired nurses and exceptional clinicians from all categories of nurses.
To be selected a Fellow, inductees made a detailed submission to the Canadian Academy of Nursing. Included were nomination forms completed by two nominators. Fellows were determined based on their demonstration of substantial contributions and sustained impact to nursing.
Due to COVID-19, the induction ceremony will take place virtually on November 20 from 12 to 2:30 p.m. ET. Details will be shared on the Canadian Academy of Nursing page of the Canadian Nurses Association website. Following the ceremony, inductees may use the credential Fellow of the Canadian Academy of Nursing (FCAN).
News of Ballantyne's recognition comes on the heels of her retirement announcement, shared September 9. Her last day at Holland Bloorview will be September 30.