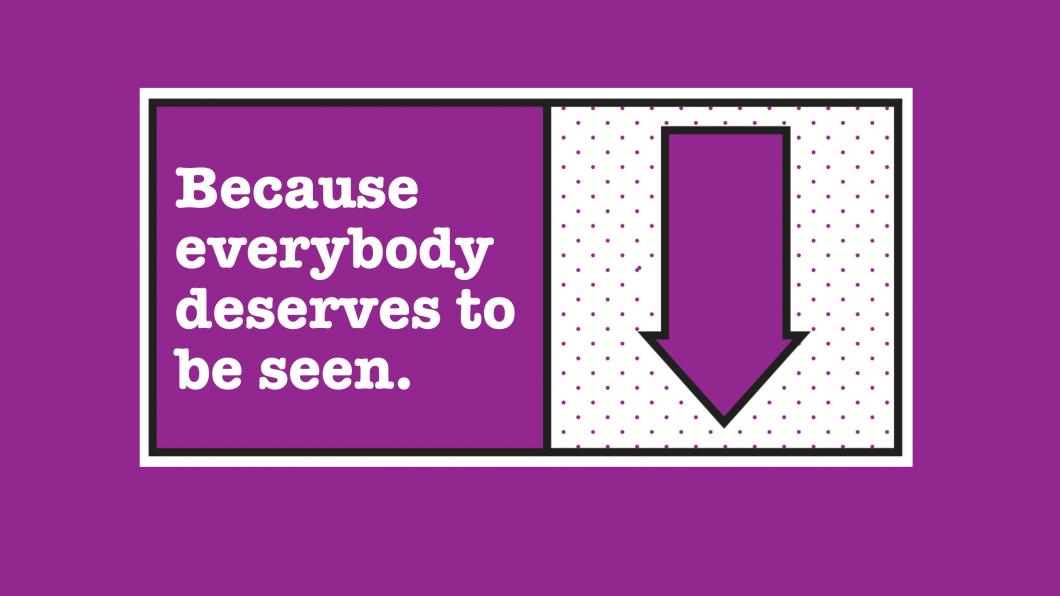 Holland Bloorview brings home several industry awards for Dear Everybody
Anti-stigma campaign earns recognition in the campaign's fourth year
Holland Bloorview's public awareness initiative Dear Everybody  has earned new industry wins, including IABC Ovation and Gold Quill Awards as well as an AToMiC Award, recognizing communications and marketing excellence.
In 2020, Dear Everybody challenged the lack of representation of people with disabilities in the media, and encouraged corporate brands to feature disability in their advertising. The campaign far exceeded Holland Bloorview's initial goal of engaging 20 companies, with over 85 separate brands signing the pledge – including BMO, CIBC, General Mills and Reitmans  – and launching 24 new ads featuring Canadians with disability (view a few of the ads here).

Importantly, the Government of Ontario, signed the agreement and has committed to including disability in its advertising efforts.

"We're immensely grateful to be recognized for this incredible initiative, which is a testament to the work of not only our team at Holland Bloorview but the families, child and youth leaders who helped us co-design this campaign from the start," says Julia Hanigsberg, president and CEO, Holland Bloorview. "Everybody deserves to be seen  – and the more media images represent society, the more we'll continue to break down stigma." 

Flipping the script on under-representation 
In Canada, 22 per cent of the population lives with a disability, yet that number is substantially under-represented in visual media such as advertising and film. In fact, in a survey commissioned by Holland Bloorview, 60 per cent of respondents said they could not recall seeing any representation of disability in advertisements in the previous 12 months. Such underrepresentation fuels a gap in understanding about disability, which carries real-world consequences: children with disabilities are up to three times more likely to be bullied, with staring, whispers, name-calling and outright discrimination  – otherwise known as stigma. The good news: 70 per cent of Canadians said it is important to them that a brand demonstrates diversity in their advertising, including representation of people with disabilities. 

"We've created meaningful change while bringing the voices of our families to the forefront," says Sandra Hawken, president and CEO of Holland Bloorview Kids Rehabilitation Hospital Foundation. "By encouraging people to rethink their perceptions of disability, we're driving change and influencing a world of possibility where inclusion, diversity and equity are at the forefront of our collective thinking."
The Dear Everybody campaign launches annually during the last week of August and includes media promotion, advertising, digital and social media outreach, internal communications and stakeholder engagement.  Despite COVID's challenges, forcing all engagement to be virtual, the campaign generated more than 115 media stories and 4.75 million social media impressions (#DearEverybody). Dear Everybody was made possible thanks to the generosity of donors.
For more information, visit Dear Everybody.