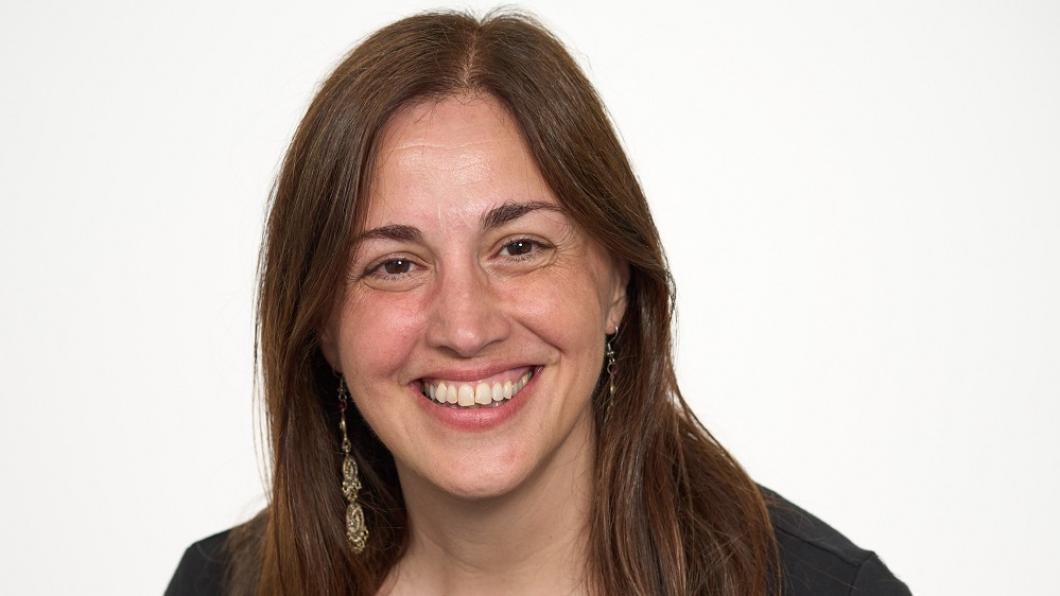 Dr. Evdokia Anagnostou elected as a Fellow of the Canadian Academy of Health Sciences
Academy honours child neurologist's research on challenging how neurodevelopmental disorders can be redefined to create novel, personalized interventions for children, youth on a global scale
Dr. Evdokia Anagnostou, vice president of research at Holland Bloorview Kids Rehabilitation Hospital and director of the Bloorview Research Institute, has been elected as a Fellow of the Canadian Academy of Health Sciences, announced today by the academy.
"I am deeply humbled and honoured to receive this appointment," says Dr. Anagnostou. "I am grateful to the members of the Academy for recognizing the important work in continuing to advance research how to redefine individual patterns of developmental differences, so that we co-develop personalized interventions for children, youth and adults with neurodevelopmental conditions and  enable them to live  their version of a good life."
The Academy elects fellows based on their demonstrated leadership, creativity, distinctive competencies, commitment to advancing academic health sciences and commitment to diversity, equity and inclusion.
The CAHS Fellowship is considered to be one of the highest honours for members of the Canadian health sciences community.
For the past two decades, Dr. Anagnostou has dedicated her research career to challenging and re-examining neurodevelopmental disorders. The highly acclaimed scientist and child neurologist has more than 200 publications in top-tier journals, secured more than $100 million in new research funds and her work has been cited more than 16,000 times in high-impact journals worldwide.
Dr. Anagnostou, who is professor at University of Toronto's Department of Pediatrics, holds a Canada Research Chair (Tier II) in translational therapeutics in autism and is the inaugural Dr. Stuart D. Sims Chair in Autism.
The scientist is also the co-lead of the hospital's Autism Research Centre, which she founded in 2011 with co-lead and senior clinician scientist, Dr. Jessica Brian. The centre has grown to more than 40 research staff, generated more than $120 million in research funding, established 15 industry partnerships and engaged with several government advisory committees.
 Dr. Anagnostou also co-leads the Province of Ontario Neurodevelopmental Network with Dr. Jason Lerch at University of Oxford, a research network with more than 40 investigators and clinicians to understand  the different biologies and life trajectories of  children and youth with neurodevelopmental disorders and improve long-term outcomes and quality of life.
Dr. Anagnostou's leading expertise in autism and other neurodevelopmental disorders have been widely sought after in the media and she has received numerous awards in recognition of her outstanding research achievements including the Donald T. Stuss Award in Research Leadership. She has also served  in various leadership positions including on the board of the International Society for Autism Research and represents North America on its Global Senior Leaders committee.