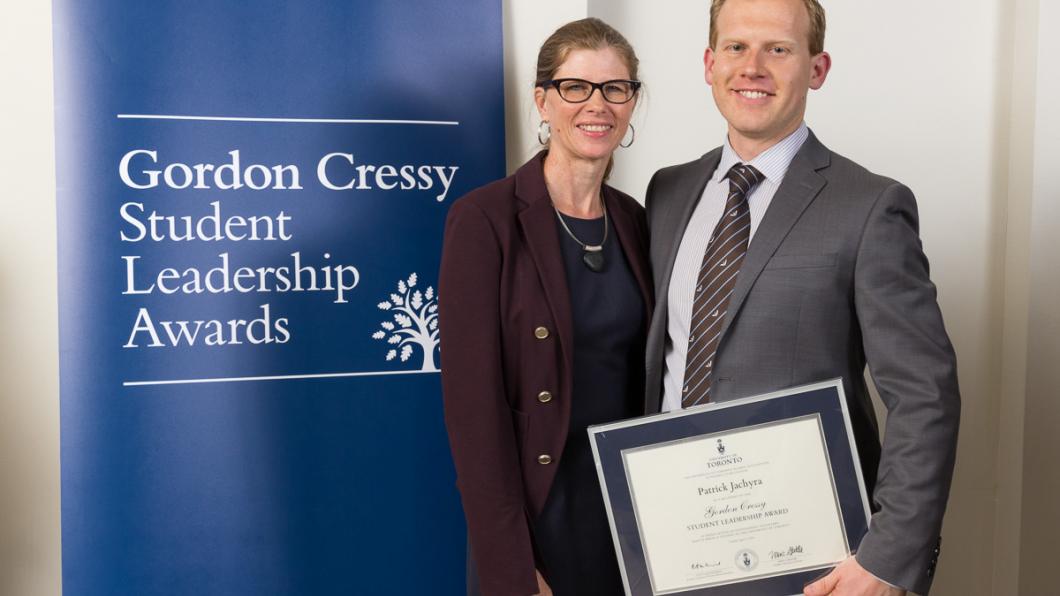 CDARS trainee, Patrick Jachyra, awarded two student leadership awards
Congratulations to Patrick Jachyra, CDARS PhD student, who was recently awarded the Gordon Cressy Student Leadership Award and the Outstanding Community Service Award. The Gordon Cressy Student Leadership Awards were established in 1994 by the University of Toronto Alumni Association (UTAA) and the Division of University Advancement in order to recognize students who have made outstanding extra-curricular contributions to their college, faculty or school, or to the university as a whole.
The Outstanding Community Service Award, awarded by the Rehabilitation Sciences Institute, University of Toronto, recognizes Patrick's outstanding community service for children living with Autism spectrum Disorder.
Congratulations, Patrick!
Click here for more information about Patrick's research (under Trainees)
Rehabilitation Sciences Institute Outstanding Community Service Award for a graduate student who demonstrates outstanding community service as measured by the degree to which their services/action have made a lasting or meaningful contribution or impact on their community. https://www.rsi.utoronto.ca/rsi-recognition-awards
Gordon Cressy Student Leadership Award recognizing students who have made outstanding extra-curricular contributions to their college, faculty or school, or to the university as a whole https://alumni.utoronto.ca/events-and-programs/awards/cressy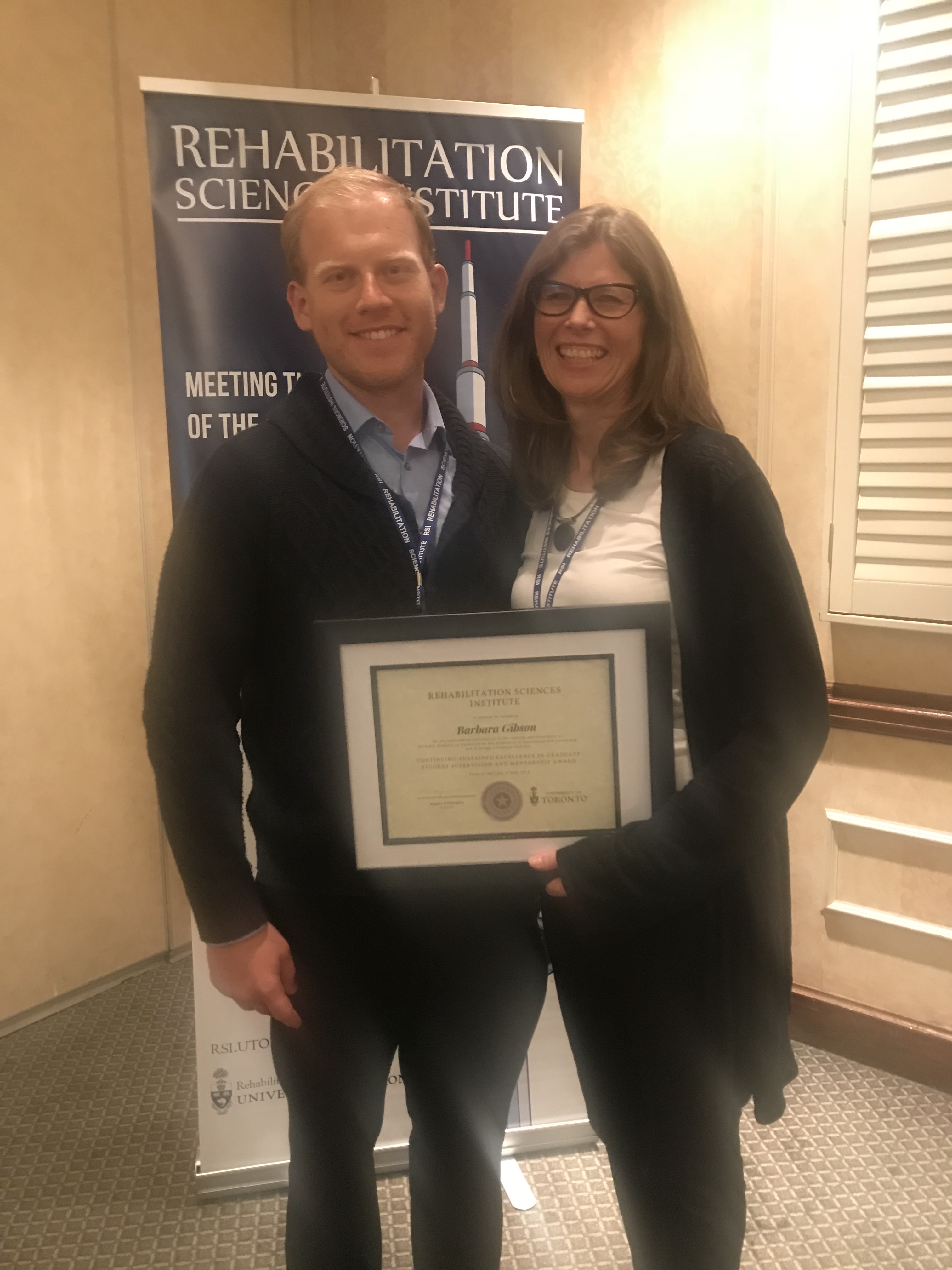 (From L to R) Dr. Barbara Gibson, senior scientist, Holland Bloorview; Patrick Jachyra