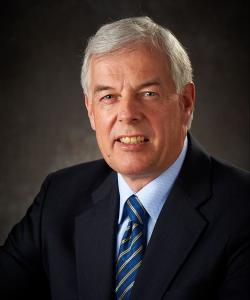 Robin White
Founding Principal and Global Capital Markets Practice Leader Avison Young
Robin White is a founder and senior principal of Avison Young, one of the world's fastest growing commercial real estate firms headquartered in Toronto.

Robin recently stepped down from the Board of the firm after almost 30 years, but continues to sit on the company's Executive Committee and chairs the firm's Global Capital Markets Group.

Prior to Avison Young Robin held senior Capital Markets positions at Knowlton Realty in Toronto, Jones Lang Wootton [now JLL] in Melbourne, and Fuller Peiser [now BNP] in London and Edinburgh.

Born in Scotland, Robin earned an honours BSc in Urban Land Economics at Sheffield Hallam University, and qualified as a Chartered Surveyor in 1978. He subsequently practiced in Melbourne Australia before immigrating to Canada in 1983.
 
Robin has been involved in a number of non profit organizations including as Chairman of the Royal Institution of Chartered Surveyors [RICS Canada] and a member of the RICS Americas board responsible for a diverse membership across the Americas. He also sits on the "Invest in Research" committee at the Princess Margaret Hospital in Toronto.