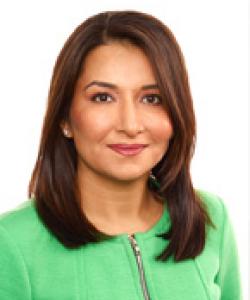 Poonam Puri
Vice-Chair, Board of Trustees | Professor of Law at Osgoode Hall, York University
Poonam Puri is a Professor of Law at Osgoode Hall, York University, and an affiliated scholar at Davies, Ward, Phillips & Vineberg LLP. She is an expert in corporate governance, corporate law and securities law. Appointed to Osgoode's faculty in 1997, and a recipient of its Teaching Excellence Award in 1999 and 2009, she holds a Bachelor of Laws (LLB) degree from the University of Toronto and a Master of Laws (LLM) degree from Harvard Law School.
Poonam has advised governments and regulators around the world, and she serves on the board of directors of many significant organizations, including the Canada Infrastructure Bank.
Poonam was recognized as one of Canada's top 25 most influential lawyers in 2015 and 2017. She is a 2005 recipient of Canada's Top 40 under 40™ award; the 2008 recipient of the Indo-Canada Chamber of Commerce Female Professional of the Year Award; the 2010 recipient of the Professional Excellence Award from the Canadian Association of South Asian Lawyers; and the 2010 recipient of the Lawyer of the Year award from the South Asian Bar Association. In 2011, Professor Puri was named one of the 100 Most Powerful Women in Canada by the Women's Executive Network.
Poonam joined the Board in June 2016. She is Chair of the Research, Teaching and Learning Committee and a member of the Governance Committee.