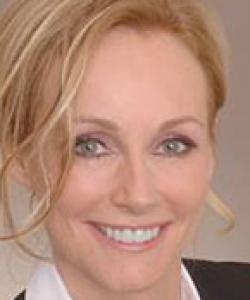 Eileen Greene
Vice President & Partner, HUB International HKMB Limited
Eileen joined Hub International in 2007 in an executive sales position and in 2010 was appointed Vice President and Partner.
With over 20 years of insurance industry experience, Eileen works to provide clients with strategic advice, expertise and exceptional service. Eileen advocates and manages existing clients' expectations as well as anticipating and preparing for change and growth. Using "outside the box" thinking, Eileen ensures that her prospects and clients are met with a very high level of knowledge, coverage and confidence.
Eileen serves as a board member for The National Club and is a past board member for Women's Brain Health Initiative, Prostate Cancer Canada, Bridgepoint Health, The Argos Foundation and the Ontario Chamber of Commerce. She is an avid skier, golfer, runner, mother and wife.
Eileen was honoured in 2013 with the Legend award, which recognizes those who have consistently achieved new business production at the highest levels for five consecutive years. Eileen was recently named the Insurance Sales Award winner at the prestigious Best Women in Sales Awards honouring top women in sales internationally.