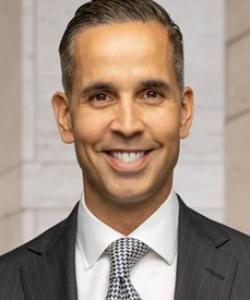 Jay Rana
SVP, Head of Chairman Business, Pimco
Jay Rana is Senior Vice President, Advisor Distribution, at PIMCO. He is responsible for the sale and distribution of PIMCO's mutual funds, ETFs and high net-worth solutions to the full-service brokerage, and branch advice channels across Canada.
Jay has 25 years of experience in the financial industry. He helped launch the Retail Business for PIMCO Canada in 2011.  He is also responsible for servicing "Chairman Advisors" across Canada, who have been recognized as the top revenue generating advisors at their respective bank owned firms.
Jay holds a Bachelor of Arts degree in Economics from York University and an MBA from Ivey School of Business.
Jay first learned about Holland Bloorview through an industry colleague who is also on the board.
Jay is based in Toronto with his wife and 3 children.