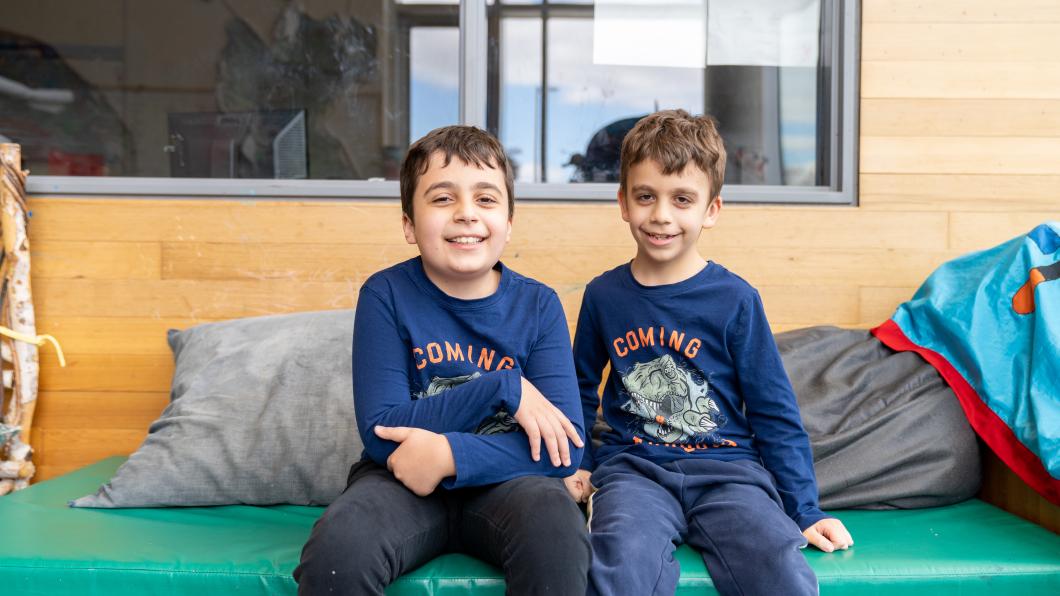 Story
Meet Norrin
When Norrin was a toddler, the thought of swimming underwater was scary. Now, the adventurous nine year old wants to be a deep sea explorer of the Mariana Trench.
Norrin discovered his love of swimming at Holland Bloorview Kids Rehabilitation Hospital, where his favourite memories include making a splash in the pool.
"I can train and I can learn to be the fastest swimmer in the world. I can swim so fast, and I can create a water spout!" Norrin says.
Norrin first came to Holland Bloorview when he was two years old for development pediatric assessments. At that time, the developmental pediatrics unit diagnosed him with a global developmental delay in expressive language, interpersonal skills and gross motor skills. After following his development for over two years, Dr. Anne Kawamura and her developmental pediatrics team diagnosed Norrin with Autism spectrum disorder at four years old. 
At Holland Bloorview, Norrin learned how to climb stairs and ride a bike through physiotherapy. He also accessed occupational therapy for feeding and toilet training strategies, speech and language therapy, and orthotics. And he enjoyed the adaptive bike clinic, music therapy, robotics and swimming sessions with his family.
One of his favourite recent memories at Holland Bloorview was of "making slime" in the science club program through the robotics recreational play and social skills development program.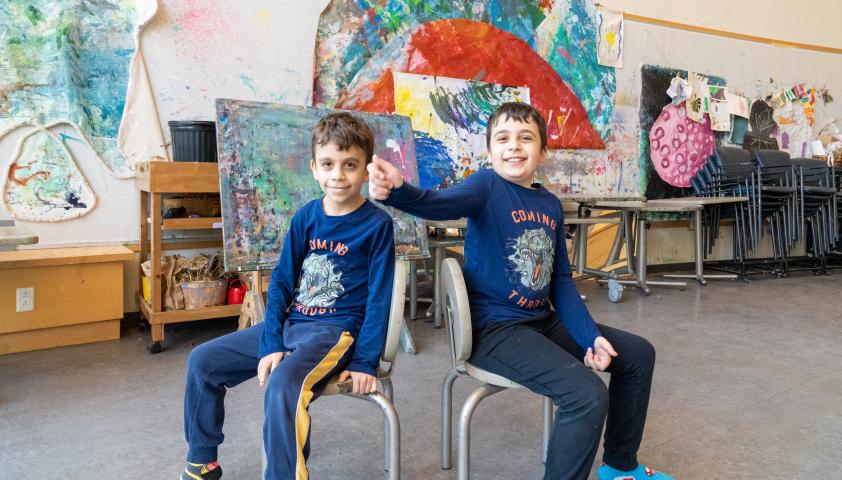 Norrin's mom Katherine, who now works at the Holland Bloorview Foundation, says the hospital provided her with more tools to be an effective and empathetic parent. The hospital's equitable approach to advocacy for kids and youth with disabilities greatly influenced the family's care plan and outlook on Norrin's future.
"There's a lot of disinformation and prejudice about what 'normal' child development can and should look like," Katherine says. "I'm glad that Holland Bloorview is a teaching and research hospital, a leader in innovation and in challenging stigmas about children and youth living with disabilities."
Thanks to an early diagnosis and the hospital's community supports, Holland Bloorview opened up a new world of possibilities for Norrin. The expressive and funny nine year old has big dreams of one day becoming a leader and "lifting one million megatons." For now, he's sticking to playing fun games like Roblox and Pokémon Unite – and snacking on his favourite food, pizza.
Today, Holland Bloorview is a regular part of the family's life. Norrin and his seven year old brother Alex come to the hospital for vaccination clinics and recreational programs like family swim and robotics.
Holland Bloorview provided Norrin's family with fundamental tools for a tailored and respectful care plan, Katherine says. That's why the family is making Holland Bloorview a part of their estate planning journey.
"All roads lead back to Holland Bloorview. I'm grateful that they sent us on the right path," Katherine says. "I want to have a personal stake in setting another family on their own right path."
You can make an impact too.
Call to action Text
You can create and help build a world where anything is possible for kids and youth with disabilities.
Donate today