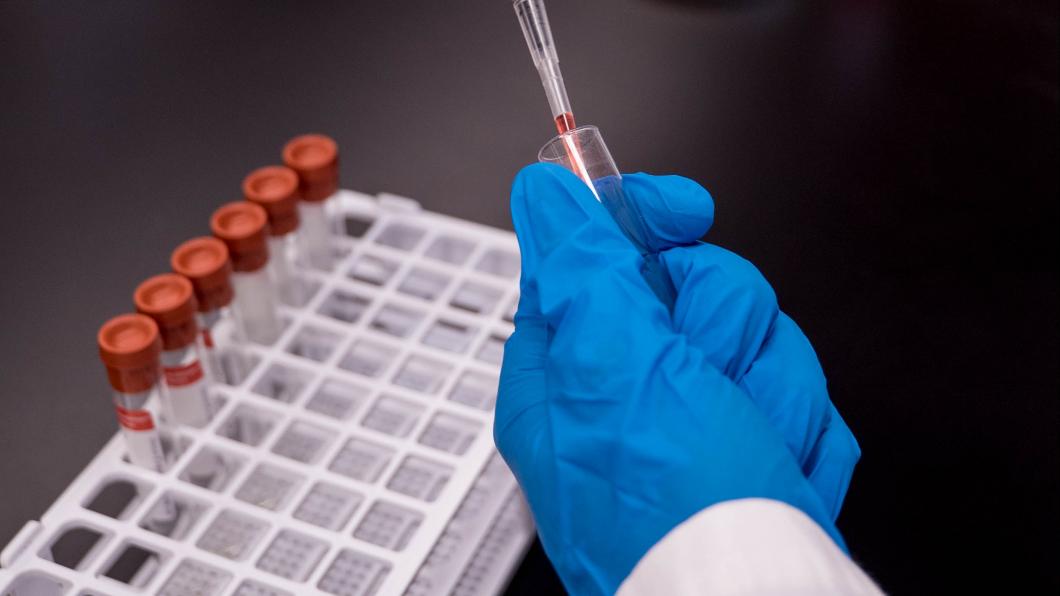 Holland Bloorview and the novel coronavirus (COVID-19)
Updated as of July 10, 2020
Like all hospitals across the country, Holland Bloorview Kids Rehabilitation Hospital is actively monitoring the COVID-19 pandemic and taking precautions to ensure the safety for all clients, families, staff, volunteers, and students as the situation progresses.
Clients and families coming to Holland Bloorview can expect some changes to the delivery of our programs and services, as well as their experience when visiting the hospital. All precautions and measures implemented by the hospital have been put into place to ensure the safety of everyone in our community.
What to expect when visiting Holland Bloorview?
On-site programs and services:
Holland Bloorview  is ramping-up on-site activity, such as urgent clinical appointments and the re-initiation of research and teaching activity on-site. We continue to also provide access to life-enhancing programs and services in a virtual environment.
The safety of everyone on-site is our top priority and our teams are working together to limit the number of people at the hospital at a time and taking additional precautions including screening, disinfecting and masking as noted below.
If you have an upcoming appointment, your clinical team will be in touch to inform you of our  new processes and what to expect when visiting the hospital. Please see Holland Bloorview on-site visits: processes and guidelines for more information on what to expect when coming to the hospital.
If you have a concern about your child's health, please get in touch with your clinical team or primary care physician. If your matter is urgent, please visit the nearest emergency department.
Active screening: 
All hospital visitors are required to answer screening questions before entering the building. Some may be re-directed if exhibiting symptoms of illness or have travelled outside of Canada. All inpatient family caregivers are subject to daily screening.
Please allow extra time during your visit for screening upon arrival.
Masking policy:
Consistent with guidelines released to hospitals across Ontario, Holland Bloorview has implemented a masking policy to further protect our community from potential exposure to COVID-19.
Individuals required to wear a mask while onsite include:
All staff and family caregivers, when unable to maintain 2 metres (6 feet) of physical distancing in common areas;
Children can mask at the discretion of their caregivers; and
Family caregivers when onsite for an outpatient appointment or participating in a research study.
Masks are distributed after successfully completing screening.
In addition to masking, staff members may be required to wear enhanced personal protective equipment (PPE), such as goggles, gowns or face masks, depending on the type of care provided to clients. They are also washing their hands often and cleaning shared equipment between uses.
We recognize that this may change may have an impact on your child's experience. The best way to prepare your child is to discuss these changes before coming to the hospital. 
Physical distancing:
Holland Bloorview has implemented physical distancing requirements around the hospital, asking everyone to maintain 2 metres (6 feet) of distance when possible. Some exceptions do apply, including when providing direct client care that requires staff to be in closer proximity to clients. Additional PPE is provided to staff (i.e. masks, visors) in these scenarios to ensure their safety, as well as the safety of our clients and families.
Family and caregiver presence policy:
Our family and caregiver presence policy limits all clients to one pre-identified family or caregiver in the building at a time. No family members under the age of 16 are permitted at bedside until further notice.
Family visitor policy:
To improve the experience of our inpatient clients and families, we have expanded our visitation policy, now offering indoor and outdoor visits with restrictions in place.  Visits will take place in designated spaces inside and outside of the hospital with a maximum of six (6) people including the client; all participants must maintain the 2 meters (6 feet) requirements for physical distancing. 
Disinfecting high-touch surfaces:
We have put in place enhanced cleaning measures in addition to routine cleaning around the hospital. For example, high-touch surfaces that are used often ( i.e. door handles, counters, light switches) are being cleaned and disinfected frequently.)
Emergency services: 
Our pediatric dentistry, orthotics and prosthetics, psychopharmacology and hypertonia units are open for emergency cases. If you have an urgent need, please contact the clinic directly and a team member will get back to you as soon as possible.
Pediatric Dentistry: 416-425-6220 ext. 3465
Orthotics and Prosthetics: 416-424-3826
Psychopharmacology clinic: 416-425-6220 ext. 3334
Hypertonia clinic (by referral only)
Kindercircle Day Care Re-opening
With approval granted by the Ministry of Education and Holland Bloorview, the Kindercircle Day Care at Holland Bloorview will re-open its doors to a limited number of children of Holland Bloorview staff and surrounding healthcare facilities as well as children from the local community, starting July 13, 2020.
The Kindercircle team has been working tirelessly to put in place the measures needed to open the Kindercircle daycare as soon as possible with a modified plan that aligns with provincial regulations and Holland Bloorview's own standards of health and safety.
For more information, check out the Kindercircle Day Care Re-opening Guide.
Summer programming
Every year, Holland Bloorview offers a number of programs to support the learning and development of the children and youth in our community.
Due to the COVID-19 pandemic, we have made the difficult decision to cancel some of our summer programs for a number of safety reasons including the inability to ensure physical distancing of participants, challenges around masking protocols, and the reduced number of volunteers because of the COVID-19 pandemic.
Confirmed summer 2020 sessions cancelled to date include:
The Independence Program – 3 week overnight residential program
Turning Point – 1 week overnight program
Camp Connection – 4 day overnight program
All impacted clients and families will be contacted directly regarding changes to programming.
In addition to the above, we are assessing the feasibility and interest of conducting some of our programs (or aspects of them) virtually, including Spiral Garden activities. We are also assessing whether we can host smaller groups for the Spiral Garden summer camp.
Family resources
We hope that you are staying healthy and safe during these challenging times. To support our clients and families during these challenging times, Holland Bloorview has assembled of a number of resources and tip sheets to help families navigate through the new reality.
---
General health information
If you are feeling sick with fever, cough, or difficulty breathing, you should:
Stay home. Except for seeking medical care, avoid contact with others.
Cover your mouth and nose with a tissue or your sleeve (not your hands) when coughing or sneezing.
Wash hands often with soap and water for at least 20 seconds. Use an alcohol-based hand sanitizer if soap and water are not available.
Stay informed, visit: