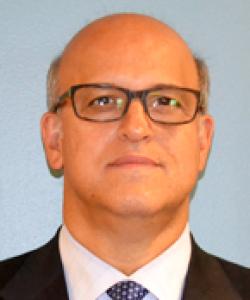 Tony Pampena
Board Treasurer and Tax Partner, Central Tax Market Leader, Ernst & Young LLP
Tony Pampena is a member of the Tax practice of Ernst & Young LLP. Tony specializes in providing tax advisory services to public and private companies in various industries, including, but not limited to, Utilities, Media & Entertainment, Manufacturing, and Private Equity.
Tony has extensive experience in various industries. Tony's industry experience includes industrial equipment manufacturing and distribution, office machinery and equipment, pharmaceuticals, chemicals, consumer products and financial institutions.
With approximately 25 years of experience in the Tax Group at Ernst & Young, Tony delivers value-added solutions to his clients and provides a well-rounded and balanced approach to tax planning. Recent assignments include reorganizations and international financing for public/international companies
Tony is a Chartered Accountant since 1989 and holds a Business Undergraduate Degree from York University.