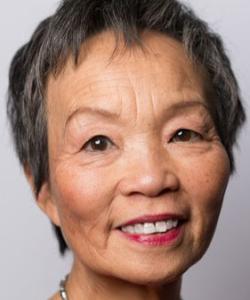 Helen Hayward
Partner Emeritus, Western Management Consultants
Helen Hayward is a partner emeritus with Western Management Consultants, a national consulting firm with offices across Canada.  She has a successful track record of advising and leading change in high profile and complex environments.  She has consulted extensively with provincial and municipal governments and their agencies; health care, education, transportation, and non-profit sectors.  Her consulting practice encompasses organizational effectiveness review, design and change implementation, board governance and strategic planning, and executive search.
Prior to consulting, Helen enjoyed a rewarding career in the Province of Ontario as CEO of two adjudicative tribunals, assistant deputy minister of two justice ministries and policy, program, and finance directors in economic, community and municipal sectors.  She had travelled extensively to communities in Ontario, and has deep knowledge of the diverse needs of citizens.
Helen serves on a number of public and non-profit Boards. She currently serves on the international board of trustees of World Education Services.  She is the board secretary and serves on the executive committee, governance committee, and racial equity committee. Helen also serves as the vice chair & chair of strategic planning committee for Ontario Hospital Association and is on the social impact investing task force for the World Education Services.
She was recognized for lifetime achievement award by the strategic leadership forum, Queen's diamond jubilee volunteer award and leader in action by the Toronto Civic Action on Diversity.