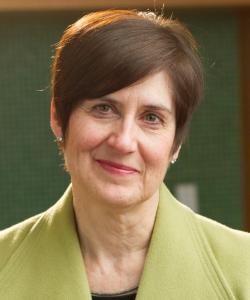 Marilyn Ballantyne
Chief Nurse Executive (CNE) and Clinician Investigator
Marilyn Ballantyne, RN, PhD is Chief Nurse Executive (CNE) and Clinician Investigator at Holland Bloorview and Adjunct Professor at the Lawrence S. Bloomberg Faculty of Nursing at the University of Toronto.
As CNE, Marilyn is a member of the Senior Leadership team, Medical Advisory Committee, Quality Committee and Board of Trustees. She is committed to quality and evidence-informed client and family-centred care. Reporting to the President and CEO, Marilyn is responsible for the academic and strategic leadership of nursing academic practice; and for developing strategies to promote excellence in strengths-based approaches to care, standards of professional nursing practice, ongoing professional learning and development, and a positive collaborative and inter-professional workplace environment.
Marilyn brings extensive clinical experience as a Paediatric Nurse Practitioner in acute care and outpatient settings including Neonatology, Neonatal Developmental Follow-Up and Complex Care Child Development. Previous to her current role, Marilyn held a faculty position at McMaster University and clinical/research positions at SickKids Hospital.
Marilyn received her PhD from the University of Toronto, followed by postdoctoral studies at the University of Calgary. She holds a Bachelor of Science in Nursing and Master of Health Science degree.As a clinician investigator in the Bloorview Research Institute, her current research focuses on enhancing the experiences and supports for families in transition from acute care to rehabilitation and community care.