Access policy
Priority access will go to families who are actively receiving inpatient or outpatient services at Holland Bloorview Kids Rehabilitation Hospital and live at least 70 km from Holland Bloorview. We take same-day, one-night bookings for Holland Bloorview families who live less than 70 km away.
Depending on availability, rooms may be accessible to community guests who are not receiving services at Holland Bloorview. (Community guests may be asked to cancel a reservation to accommodate Holland Bloorview families.)
Accommodations staff may provide a map of local hotels upon request.
Features of accommodations area
The accommodations units are located in a secure area of Holland Bloorview, accessed through the keycard-activated east elevator.
Each room features an accessible washroom, telephone, mini-fridge, free Wi-Fi and flat screen TV with DVD/Blu-ray player. There is a ceiling lift in the bedroom, but guests must provide their own sling.
Guests can enjoy a communal cooking and eating area with shared cookware, dishes and cutlery. Coin-operated laundry facilities are also available.
Linens and towels are provided, along with light housekeeping services.
We are pleased to offer equipment for guests during their stay upon request. Please request it at the time of booking or at any point during your stay. We have limited quantities of bed rails, IV poles, commodes, bath seats and playpens.
Room descriptions
The accommodations area has 10 rooms available in two styles.
Studios: There are seven studio rooms. They sleep a maximum of three people as per fire code. Each studio has two single beds. One cot/crib may be provided.
Suites: There are three suites that sleep a maximum of five people as per fire code. Each suite has two single beds and a double-sized sofa bed in the living area. One cot/crib may be provided.
Image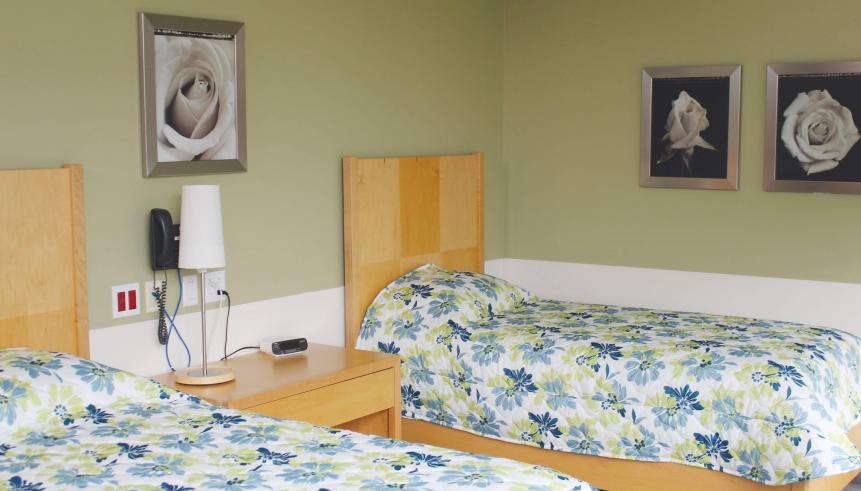 Image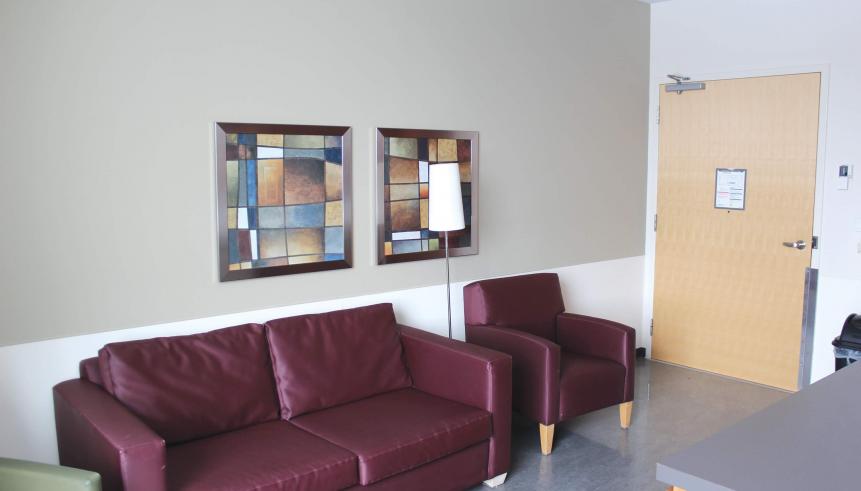 Image