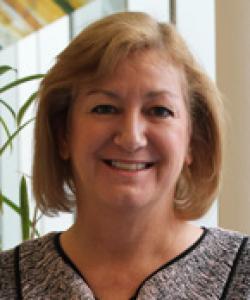 Suzanne Jorisch
VP, Finance, CNW Group Ltd
Suzanne Jorisch is a financial executive who has over 20 years of senior management experience. She is exceptionally motivated to seek, identify, develop, and implement organizational improvements, with a focus on quality, profit opportunities, and cost savings.
Her areas of expertise include accounting and administrative management, human resources and payroll management and financial planning, budgeting, reporting, and analytics.
Suzanne has been part of our Family Leadership Program since 2013 serving on numerous committees including Business & Audit Committee, Quality Committee, Family Advisory Committee and the Research Family Engagement Committee.
She is a CMA, CPA who has worked in senior managerial positions including Corporate Controller at Rogers Broadcasting Ltd and Vice President of Finance and Corporate Secretary at CNW Group Ltd (was Canada Newswire, now owned by Cision).
Suzanne joined the Holland Bloorview Board in June 2018 and is a member of the Business & Audit Committee, the Investment Sub-committee and the Research, Teaching & Learning Committee.