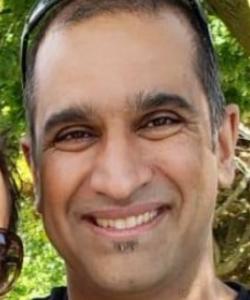 David Pereira
GET LIFT
I'm the owner and CEO of GET LIFT, a marketing agency that specializes in supporting B2B tech companies. I've got 15+ years of marketing and strategy experience and I'm thrilled to see great ideas executed well.
I was asked to consider becoming one of the inaugural members of the Catalyst Council, and I still remember my first tour of the hospital and being absolutely amazed at the energy and positivity of the people and the building. After that first tour, I learned that my nephew received some of his therapies at Holland Bloorview, which furthered my desire to get involved.
Having been part of the Catalyst Council for almost 2 years now, I'm still amazed at the ground-breaking work they do in terms of developing technology and processes to help kids with disabilities.
It's my privilege to play a small role in helping Holland Bloorview make an even bigger impact.