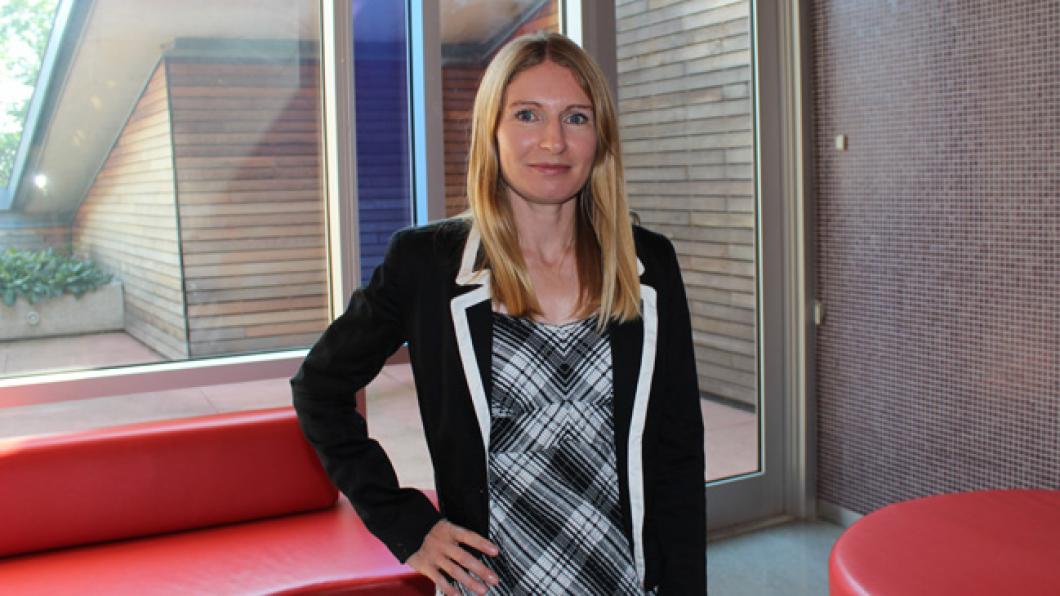 A future of no boundaries for youth with disability seeking employment
Holland Bloorview's research institute (the Bloorview Research Institute (BRI)) is excited to announce that senior scientist, Dr. Sally Lindsay has received a five-year CIHR-SSHRC partnership grant for her project titled 'Partners for enhancing healthy and productive work for young men and women with disabilities" in the amount of an astounding $2.58 million (with a $1.4 million contribution from CIHR-SSHRC and remaining $1.1 million from partnered contributions).
Dr. Lindsay's work will engage community, youth, employers, clinicians and other stakeholders to study inclusion for youth with disability in the workplace and ways for employers to be more inclusive in their hiring processes to ensure that all youth and their families have a future of no boundaries. Among other grants, Dr. Lindsay currently holds an Early Researcher Award from the Ontario Ministry of Research and Innovation for her work in improving the inclusion and employment of people with disabilities.
"I'm very passionate about inclusion for people with disabilities in the community, especially in the workplace. The aim of my research is to explore ways that youth with both a visible and invisible disability can feel more included in employment opportunities of their choice, and ways we can help employers recognize the potential and immerse benefits that young people can offer in the workplace," says Dr. Lindsay.
There are nearly 200,000 Canadian young adults between the ages of 15 and 25 who have a disability; 43,000 of whom have completed or are completing postsecondary education. But despite the strong business case for hiring people with disabilities, their employment rates are consistently half or less than half of that of people without disabilities.
The employment rate for youth with disabilities between the ages of 20 and 24 is 63 per cent compared with 81 per cent of youth without disabilities, representing a substantial untapped pool of capable future workers. "Many youth with disabilities are willing and capable of working but encounter lots of barriers in finding accessible employment," adds Dr. Lindsay.
Further, in 2017 a Dear Everybody position paper released by Holland Bloorview found that the employment rate of working-age Canadians – which includes adults – with disabilities is 49 per cent, compared with 79 per cent of Canadians without a disability.
This is one of SSHRC's largest multi-year grants that is given to only a select few investigators in Canada. Funding will allow Dr. Lindsay to complete the second phase in her research, which aims to identify ways to support youth in disclosing their disability, and to understand effective workplace accommodation processes to improve the quality of life and job performance for young people with a disability seeking employment.
Congratulations, Dr. Lindsay!